3 Things That Get Me Going This Summer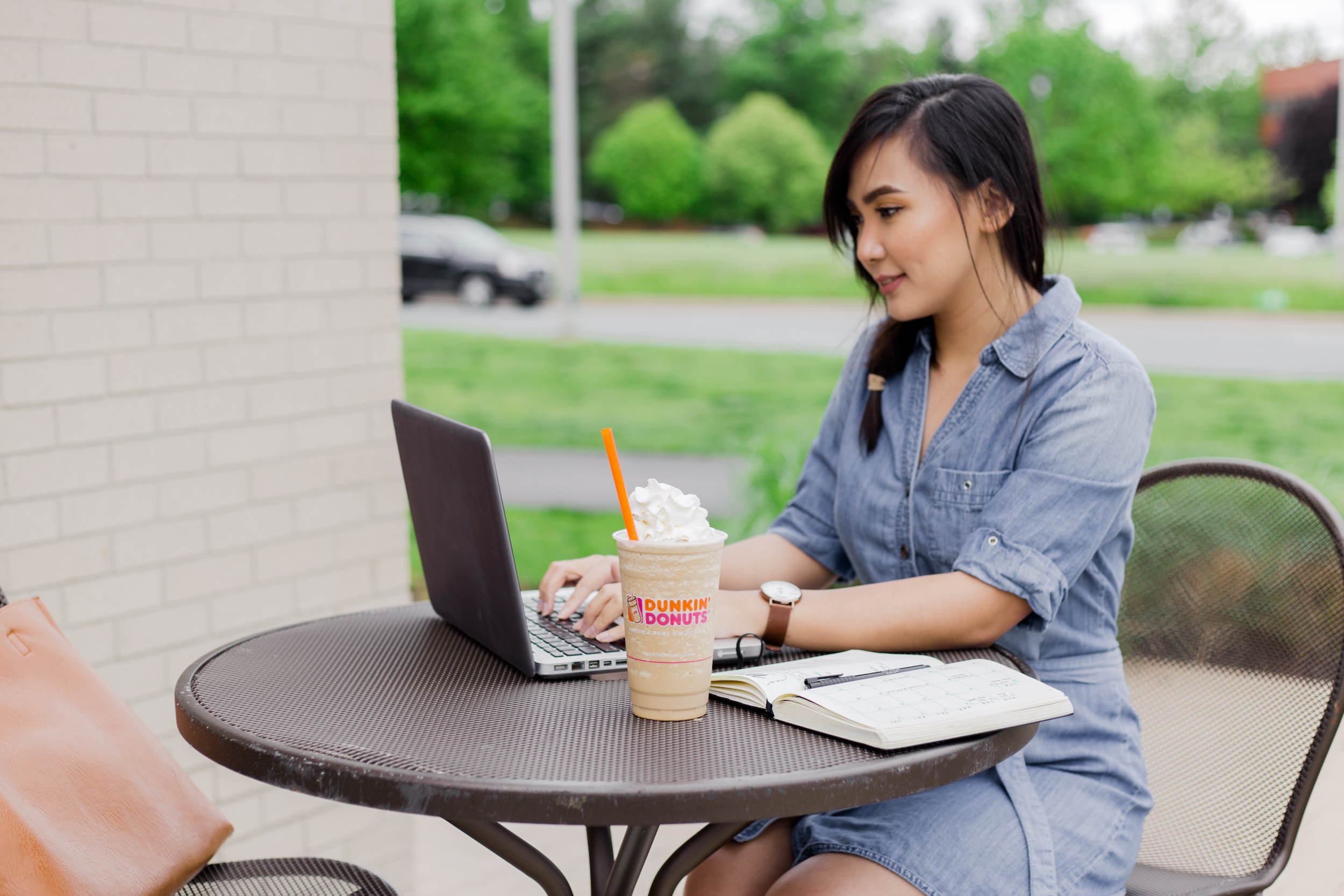 ft. Frozen Dunkin' Coffee
DISCLAIMER: This post is sponsored by Dunkin' Donuts.
Can you feel it? Can you feel the change in the air? Have you noticed the change in the atmosphere? The trees are dressed in beautiful bright green hues, and the sky's getting bluer each day, but not the sad kind! The sun smiles at us earlier in the mornings, and dips its head down later at nights, and my gosh, how I love the golden hour! These are the signs of summer, and I cannot wait to fully bask in its glory.
And yes, I know that summers are a lot of fun, but there will still be days when we would just want to stay cooped up in bed, just because it's summer! That's lame, so today, I will be sharing with you the 3 main things that get me going this upcoming hot season, and hopefully, you can be inspired to fully enjoy your summers as well!
1. CUTE SUMMER OUTFITS
Can we be honest here? Women love to dress up in the summertime because it's the time where we can play around with our wardrobe more! We can finally mix and match different textures, colors, and patterns, drown in stunning maxi dresses, show off a little bit of skin, and wear the bright blue sandals we got on sale during winter! Heck, it's the season to collect and flaunt cute swimsuits! The options are endless, and it's definitely one of the biggest things that gets me really excited about summer!
chillin' with a cup o' Joe
2. SUMMER EVENTS
I haven't been a part of many summer events, but I know there will be a lot of them soon! I've attended 3 blogger events in the past month, and now that the weather is starting to actually feel nice, I know that more and more events will be lining up! Summer also means it's beach season, so I'm sure a lot of families are already planning out-of-town beach trips all over the country! Personally, summer is the time when my church ministry gets extremely busy! We always have fun events happening almost every week, and though it can be exhausting, I love that it keeps me on my feet. Not only does it help me stay active and focused, I love that I get to give back to the kingdom by serving in my local church alongside amazing people.
3. FROZEN DUNKIN' COFFEE
I'm a hot coffee drinker, but summers here in the DMV can be brutal too, and there's just no way I would be able to enjoy my regular cup of joe. If you know me well, you know that I'm a "but first, coffee" kind of gal, so I'm very happy to let you know that if you are just like me, Dunkin' Donuts has got both of us covered! I'm warning you, you will get addicted to this drink the same way my husband and I are completely hooked. Three words: FROZEN DUNKIN' COFFEE! If you haven't tried it, run to your local Dunkin' Donut store and grab yourself a refreshing cup of Frozen Dunkin' Coffee now! Not only is it extremely delicious, it keeps me energized throughout the entire day! It helps keep me stay sharp to be able to accomplish all my blogging and wifey duties!
Get your calendars out, and save this date, because Dunkin' Donuts is having a sampling day on May 19th! It'll be the perfect time for you and your friends to try out the new Frozen Dunkin' Coffee and its different flavors! My husband and I personally love adding caramel to ours.
So those are the three things that get me going and excited during the summer season!
Now tell me yours! What's the one thing that gets you really pumped up about summer? Also, what is your favorite summer drink? Let me know in the comment section below.
Disclaimer: This post is sponsored by Dunkin' Donuts and Her Campus Media. As always, all opinions are my own. Thank you for supporting the brands that make Explore with Corinth possible! Photos taken by Jorge Suarez, edited by me.
SUBSCRIBE TO POST UPDATES:
LIKE AND SHARE THIS POST: