3 Ways to Make That Time of the Month Easier
Disclosure: This shop has been compensated by Collective Bias, Inc. and its advertiser. All opinions are mine alone.
#PeriodConfidence #TryTheDivaCup #CollectiveBias
Please feel free to correct me if I'm wrong, but I think it's safe to say that all women dread "that time of the month". There's just no other way to put it! It's legit a very awkward and uncomfortable period of the month for us, and often times, we don't feel confident because of how crappy we feel! It's a monthly cycle that I never look forward to so I'm always finding ways on how I can make it easier to deal with!
Today, I will be sharing with you 3 ways on how I personally make Aunt Flo easier to manage, and I hope that you find my tips helpful!
MAKE THAT TIME OF THE MONTH EASIER
1. PUT YOUR GLAM ON!
I love makeup, and it's one of the things that I do to help make me feel confident in myself, especially during my period! I do this even on days where I spend most of the day at home because it honestly makes me feel better. How we feel inside reflects on our outward appearance, so I encourage you to put your glam on when Aunt Flo comes to visit! People don't need to know that you're on the dot. All they need to see is a confident and glowing you!
2. TRY THE DIVACUP!
Menstrual cups are heaven-sent, and I'm so glad I've made the decision to switch in the beginning of this year! This has seriously made my "period life" so much easier and more comfortable, and it's helped me save money as well! To read more about menstrual cups, click here. #TryTheDivaCup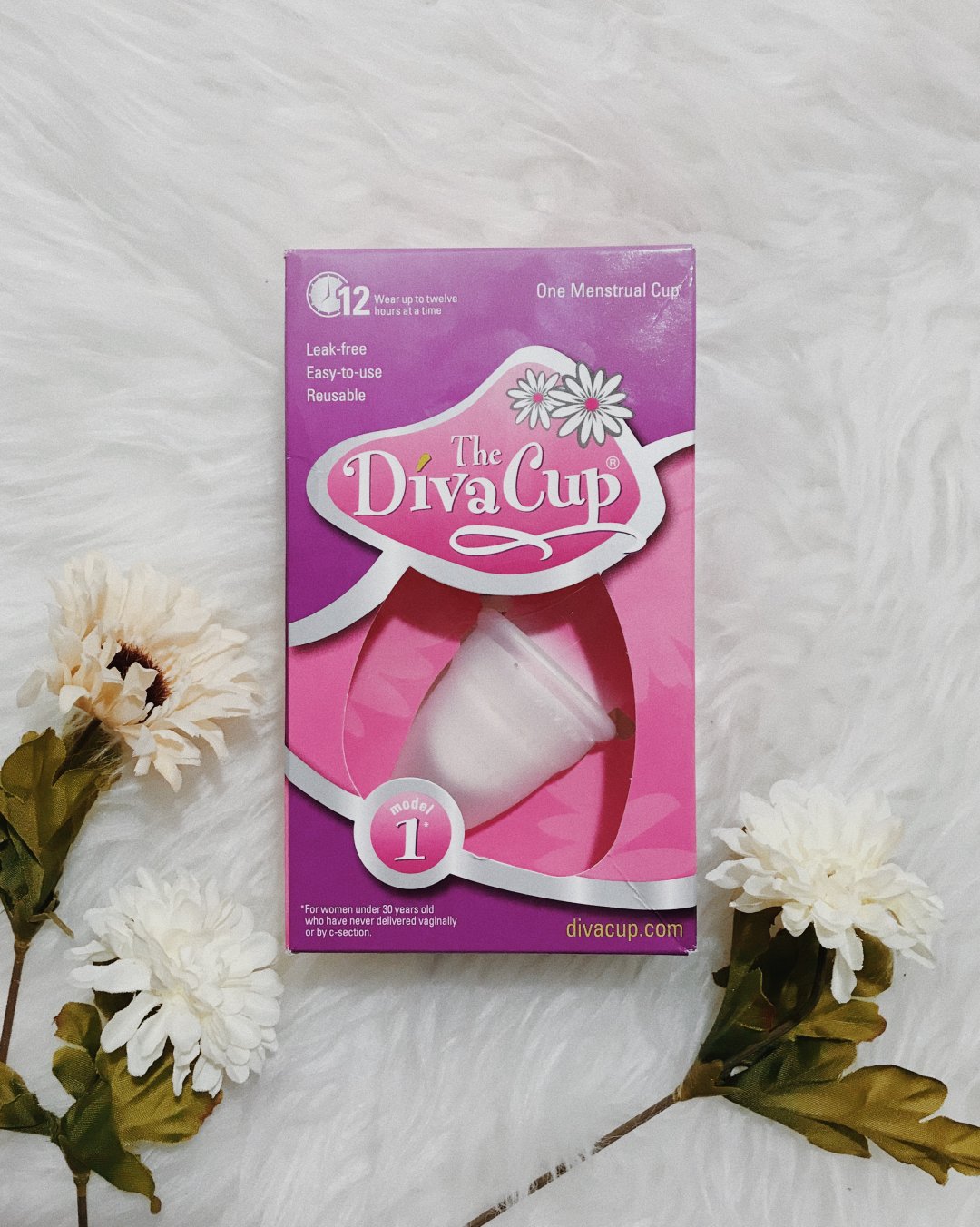 For my most recent cycle, I tried the DivaCup® Model 1 and I was pleasantly surprised with how easy it was to use! Compared to my first menstrual cup, the DivaCup® has a longer and slender body, which actually made it easier for me to position inside my vaginal walls. I also didn't have a hard time pulling it out during changes. I experienced no leaks whatsoever, and I found it so easy to clean and store!
HOW TO USE THE DivaCup®:
Wash DivaCup® in warm water before inserting. Also make sure that your hands are clean before inserting the cup.
Fold the cup and insert. Make sure to twist the stem of the cup to make sure the cup is completely open to avoid any leakage.
Check and/or change the cup when it's full, or when it hits its 12-hour mark. Dump contents of the cup in the toilet, and wash the cup with warm water and re-insert.
It's so easy and simple to use the DivaCup®, and I know there are a lot of menstrual cup folds you can do, but I will share with you the two folds that work best for me!
PUNCH-DOWN FOLD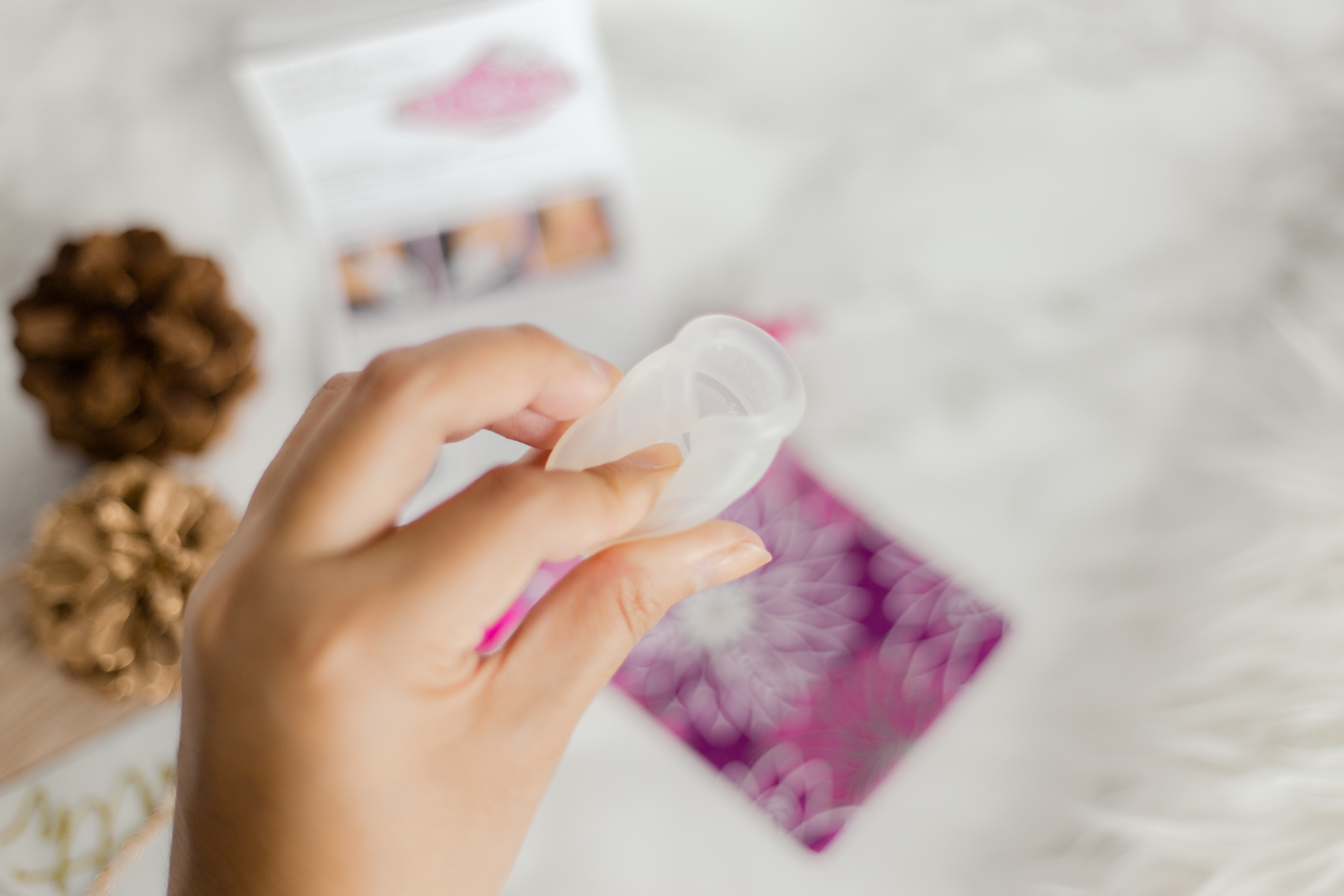 STEP 1: Punch down one side of the cup inward as pictured.
It should look something like this.
STEP 2: Insert cup as pictured
STEP 1: Press the center of the cup as pictured
STEP 2: Fold one side of the cup, either the left or the right as pictured, to form a "7" shape.
STEP 3: Insert cup this way (with the "7" on the right side), or the other way (with the "7" on the left side). Experiment, and choose the method where the cup opens up inside easier.
3. GIVE IN TO YOUR CRAVINGS!
It's not everyday that you feel like crap because of menstrual cramps so I say, go ahead and give in to your cravings! Just think of it as rewarding yourself for being a strong woman, and the reward could be anything! A Harry Potter movie marathon, a quick trip to Sephora, a slice or two of your favorite cake, allowing yourself to take longer naps, and my personal favorite, a bar of milk chocolate with almonds!
The DivaCup® is available at major stores, and I got mine at my local Target!
Be sure to visit a store near you (or click on the photo on the right to shop online) to make the switch! I promise you, you won't regret it!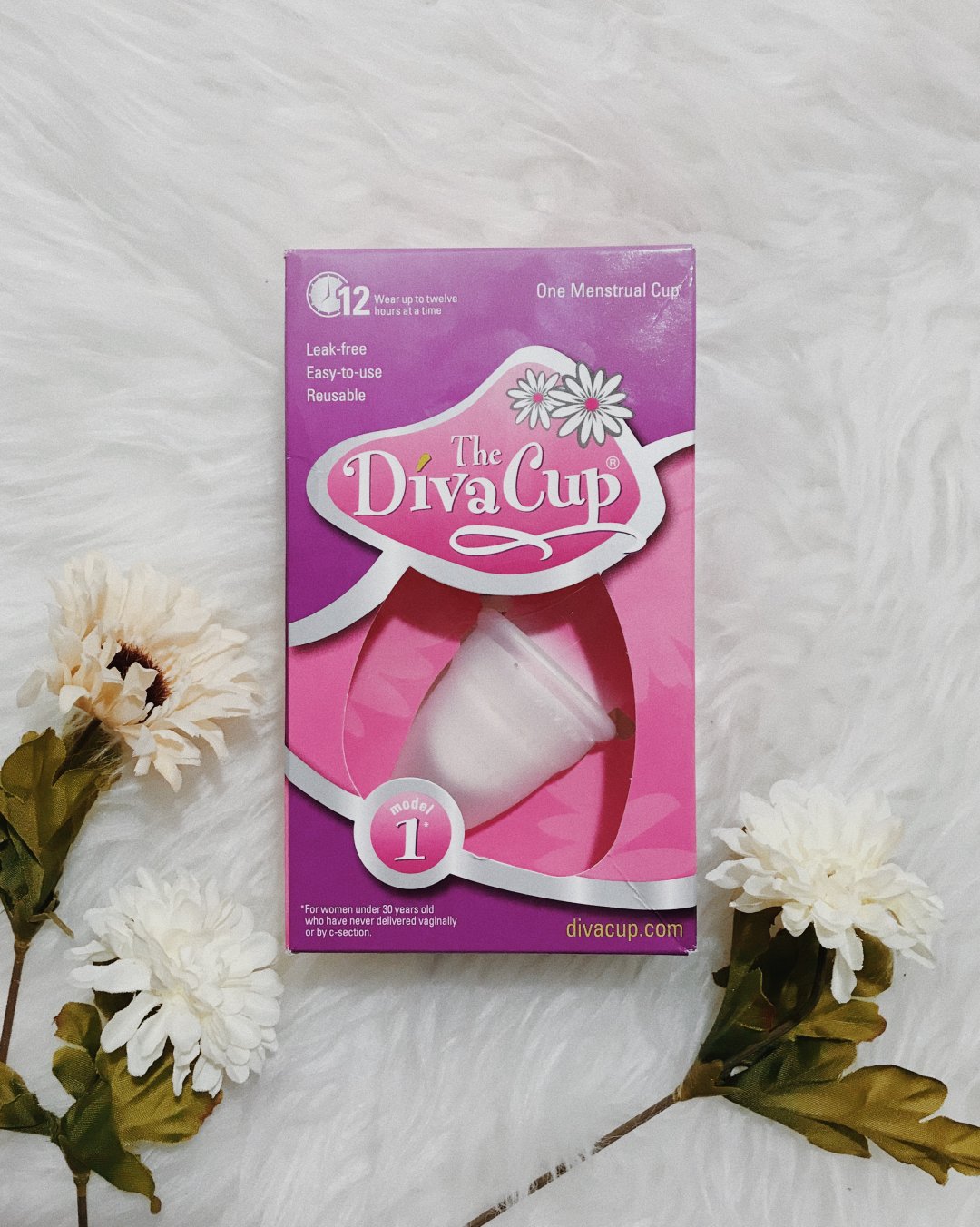 What are some of your favorite ways on how to deal with your menstrual cycles? Let me know in the comment section below!