Easy Back-To-School Makeup To Boost Your Confidence
Disclosure: This shop has been compensated by Collective Bias, Inc. and its advertiser. All opinions are mine alone. #SkinClearingMakeup #CollectiveBias
School has officially started, and though it's been a long time since the last time I went to school, I know for a fact that first days are nerve-wracking! If you're reading this, it means that you've made it through day one so congratulations, but, you still have a long way to go!
Today, I will be sharing with you a quick makeup tutorial to help you become even more confident for the rest of the school year! I believe that confidence starts from within, but a little help from cosmetics won't hurt. #SkinClearingMakeup
EASY BACK-TO-SCHOOL MAKEUP WITH NEUTROGENA
I recently went on a CVS trip and picked up a few things from Neutrogena®'s SkinClearing® Line because I've heard great things about it! I don't know about you, but for me, a clear and fresh face instantly boosts my confidence. You know that saying "zero to hundred real quick"? That's what you are going to be when you use these products! They were fairly easy to find at my local CVS as they were located right by the entrance.
I chose 5 essential products that can instantly enhance and liven up anyone's face in just 5-10 minutes because I know how busy students can get! Sometimes sleep wins over looking well-prepared, and that shouldn't be the case! It's always better to look presentable than to look like you just rolled out of bed, so I made sure to make this makeup look super easy to create!
Neutrogena® SkinClearing® Makeup - This foundation is formulated for acne-prone skin, and is the first of its kind with Micro-Clear technology that treats blemishes and helps prevent emerging breakouts at the same time! It has a pretty thick consistency, but is very easy to blend. This foundation has medium to full coverage and is very buildable. It dries down to a matte finish, so if you have combination/oily skin, you will love this. You don't need a pore-filling primer before using this foundation because I find that it does make my skin appear clearer. One thing I've noticed though is that, this foundation oxidizes a little bit, so if you are to pick your shade, choose one color lighter.
Neutrogena® SkinClearing® Blemish Concealer - Like the foundation, this covers blemishes and helps treat them as well. It dries down pretty matte and fairly quickly, so you have to blend this concealer almost immediately. I chose a shade that has a peach undertone to help cancel out the dark hues of my under eyes. The applicator has a foam tip, and you twist the bottom for the product to come out. It doesn't release excessive amounts of product so it's really hard to use too much of it which is nice.
Neutrogena® SkinClearing® Mineral Powder - This powder, like the first two products mentioned, are great for acne-prone skin. This contains minerals and Micro-Clear technology that help prevent breakouts from happening as you use it. It provides really good coverage, and it absorbs oils, which is a big AMEN for me since I get really oily on my nose! But wait, it gets better! This powder comes with a unique sponge applicator that has two-sides: a white side and an orange side. If you need fuller coverage, use the white side, and if you need sheer coverage, use the orange side. The powder also has a built-in mirror so this product is something you can throw in your purse for quick touch-ups.
I've tested the products out myself, and I am very pleased with the results. So, you want to have clear skin and feel confident as well? You're in the right place! :)
TUTORIAL:
1. COVER THEM BLEMISHES UP!
First, I go in with the SkinClearing foundation. Since it has a pretty thick consistency, I opted for a beauty sponge to apply it on my face. Then using the SkinClearing Blemish concealer, I make two triangles under my eyes to help brighten up that area, and I also apply it on places where I have breakouts. I blend it all out using the same sponge. If I do need a little bit more coverage in certain areas, I go back with the foundation, and lightly dab with the sponge. To set all the liquids in place, I use the SkinClearing Mineral Powder all over my face. I used the orange side of the applicator for my nose since I don't want that area to be too powder-heavy, and for the rest of my face, I used the white side.
PRO TIP: Just tap the powder into the skin. DO NOT drag or swipe. Dragging will make things look patchy and streaky. NOT CUTE.
2. ADD COLOR AND DEFINITION!
After my base is completely done, I went ahead and added color and dimension to my face! I added color and shape to my face using my go-to bronzer, blush, and highlighter!
For my eyes, I just used Neutrogena® Nourishing Eyeliner which was so creamy and beautiful! I used the shade Spiced Chocolate which is a dark brown color so it's not too harsh-looking for an everyday look. I just created a thin wing, and smudged the eyeliner on the outer part of my lower lashline.
To finish off the entire look, I opted for a very sheer yet flattering lipstick. Neutrogena® Moisturesmooth Colorstick in the shade Almond Nude is the perfect everyday shade for me. It adds just the slightest tint to the lips, and it adds a very beautiful shine as well.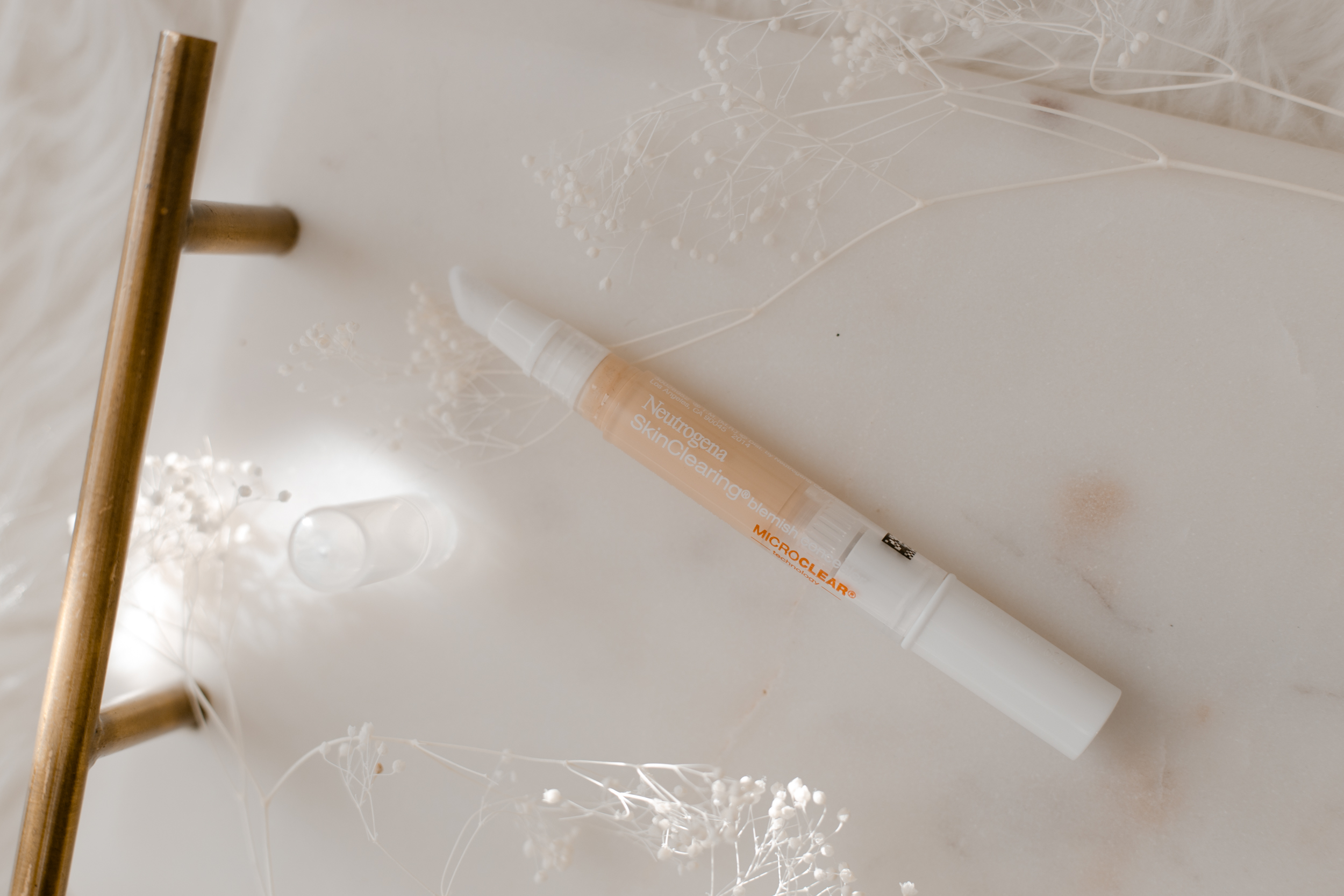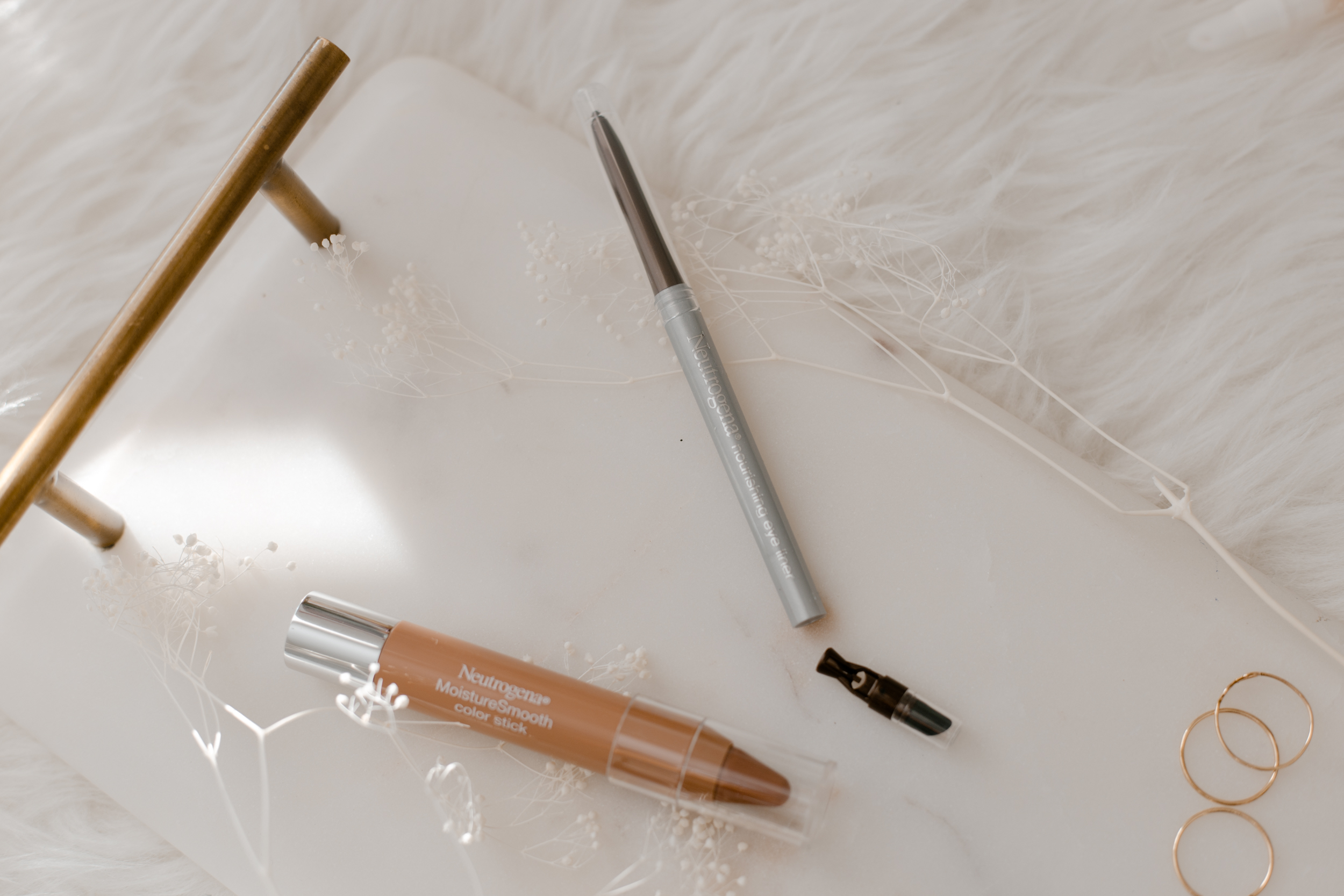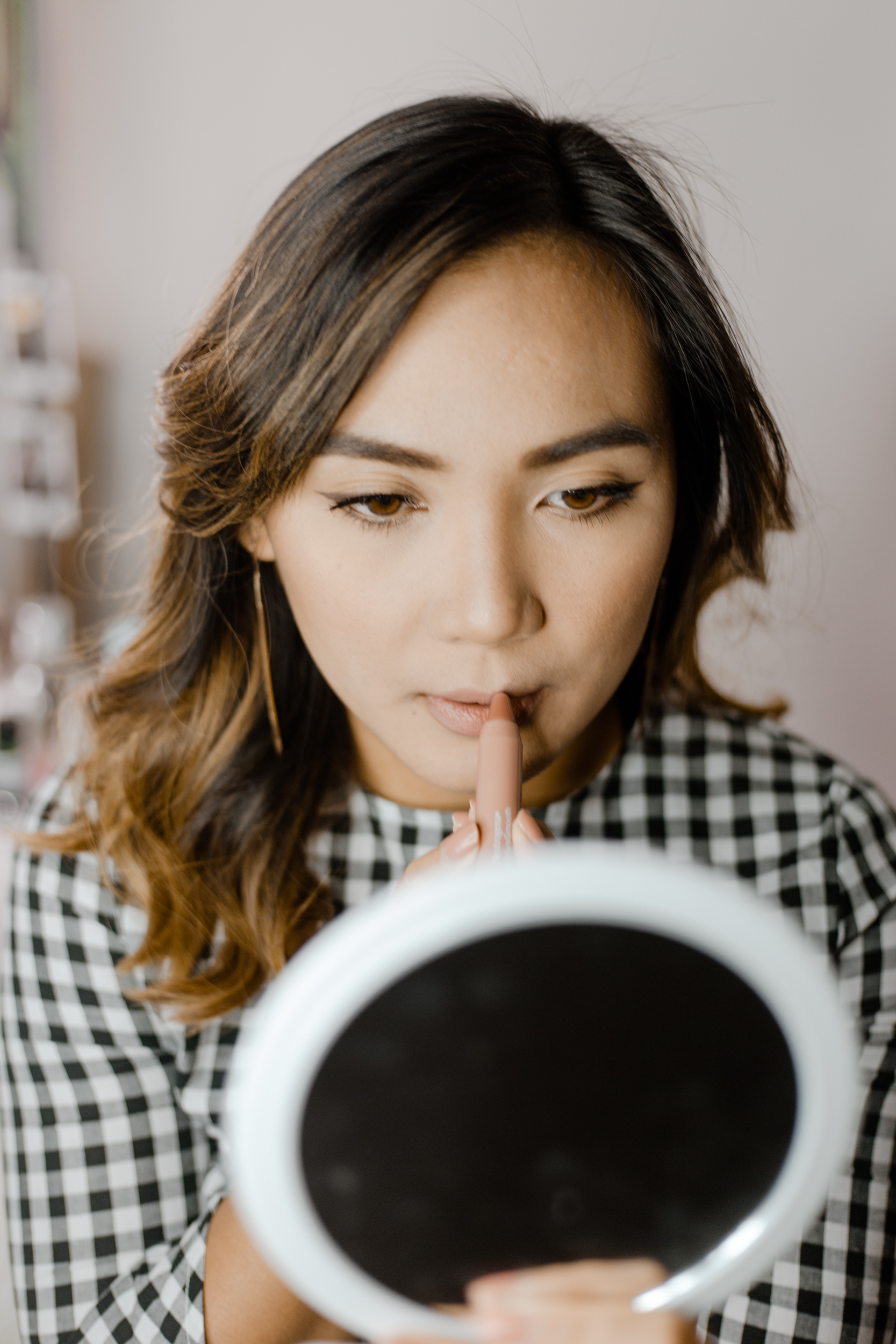 Confidence is key in every aspect of life, not just in school or your workplace, and having clear skin is the first step!
I hope that you found this tutorial helpful, and if you did, please don't hesitate to share this post on social media! Also, be sure to check out Neutrogena's SkinClearing Line and SHOP all the products I used at CVS today! I'm sure you'll love the products just as much as I did.
~ ~ ~
DISCLAIMER: This post is sponsored by NEUTROGENA®. I only recommend products I use personally and believe my followers will also enjoy! Some of the products mentioned were provided by NEUTROGENA® for this review.
Photos of me were taken by Jorge Suarez.