The Next Best Thing After Lightroom - APP REVIEW
The two BIG limitations of the Lightroom app is its inability to color-grade videos, and the inability to adjust the intensity of presets. Do you agree with me on that?
What if I told you that there's an app that allows you to color-grade both photos and videos? What if I told you that this app also allows you to shoot photos and videos, with a preset applied, IN REAL TIME? And what if I told you that this app doesn't require a subscription and that you only pay once and you get to enjoy the features of this amazing app forever and ever? Sounds good to be true? Well, it isn't, because this app actually exists, and this app is called VIDEO LUT.
Today, I will be sharing with you why this app is the next best thing to the Lightroom App and why you need to get it ASAP.
Video LUT is an app where you can import custom LUTs so you can easily color-grade your videos and photos on-the-go! There are a lot of color-grading apps out there, but this is the only one I found where you can actually import your own custom LUTs which is a HUGE thing for me because I like to keep my photos and videos consistent. Before, I could only color-grade on my laptop through programs like Premiere Pro and Final Cut Pro, but with this app, I can easily edit videos wherever I want! You can even create and export your own LUTs within the app which I think is pretty awesome! The one feature that surprised me about this app is its capability to shoot videos and photos with a preset, and the quality of the clips/photos is just amazing!
The app also includes a bunch of pre-installed luts/presets if you don't have any custom LUTs to import. Video Lut also includes a very extensive list of editing options so you can really manipulate your videos and photos however you please. I'm gonna be honest and say that even I don't completely understand all the features of the app, because there's just so much you can do with it, but I've got the basics down and that's all that matters to me!
BUT, this app still isn't perfect because it lacks the ability to CROP photos and videos. Luckily for iPhone users, we can now crop and trim straight from our camera rolls so if you need to crop things, just do it before or after editing. Also, THIS IS NOT A VIDEO EDITING APP, just a COLOR-GRADING APP. This app will cut or combine videos for you. The sole purpose of this app is to help you color-grade videos and photos. PRO TIP: Make sure you color-grade a final video so you don't have to color-grade individual videos then put them together after.
Video LUT supports DaVinci Resolve 3D Cube LUT (.cube) and Autodesk 3D LUT (.3dl) files.
HOW TO USE VIDEO LUT
I've gotten a few messages on Instagram telling me that they downloaded this app as per my recommendation but had no idea how to use the app. I COMPLETELY apologize for the lack of educational content but here I am to the rescue! Like I said, using the app can be quite confusing especially for people who aren't really technical with photography and video stuff, but once you've got the basics down, you should be able to color-grade freely whenever, wherever!
IMPORT VIDEO OR PHOTO - Tap on "OPEN", the upper left part of your screen to import your file

APPLY PRESET - Tap the drop-down menu and select "PRESETS" if you're using the pre-installed LUTs, or tap on "IMPORTED" if you're using LUTs you have installed. If you're using your installed LUTs, choose ".CUBE" or the folder where all your LUTs are located. In my case, I will choose "CORINTHPRESETS". Then apply the preset of your choice.
PRO TIP: If you have your own Lightroom Presets and you want to use them in Video Lut, convert your presets into .cube files first. A quick Google search will help you with this. (I google everything! Haha)

ADJUST PRESET INTENSITY - Tap the chosen preset one more time to adjust intensity.

ADJUST (if needed) - If you think your video or photo needs a little bit more editing, go back to the drop-down menu and tap on "ADJUST". There you'll find a bunch of editing tools to help you achieve your desired edit.

EXPORT FILE - One you've finished editing, you can export your video or photo by tapping on "SAVE" which is located in the upper right corner of your screen. For video, I choose "SAVE MAX QUALITY". For photo, I choose "SAVE IMAGE", then "Save Image" again.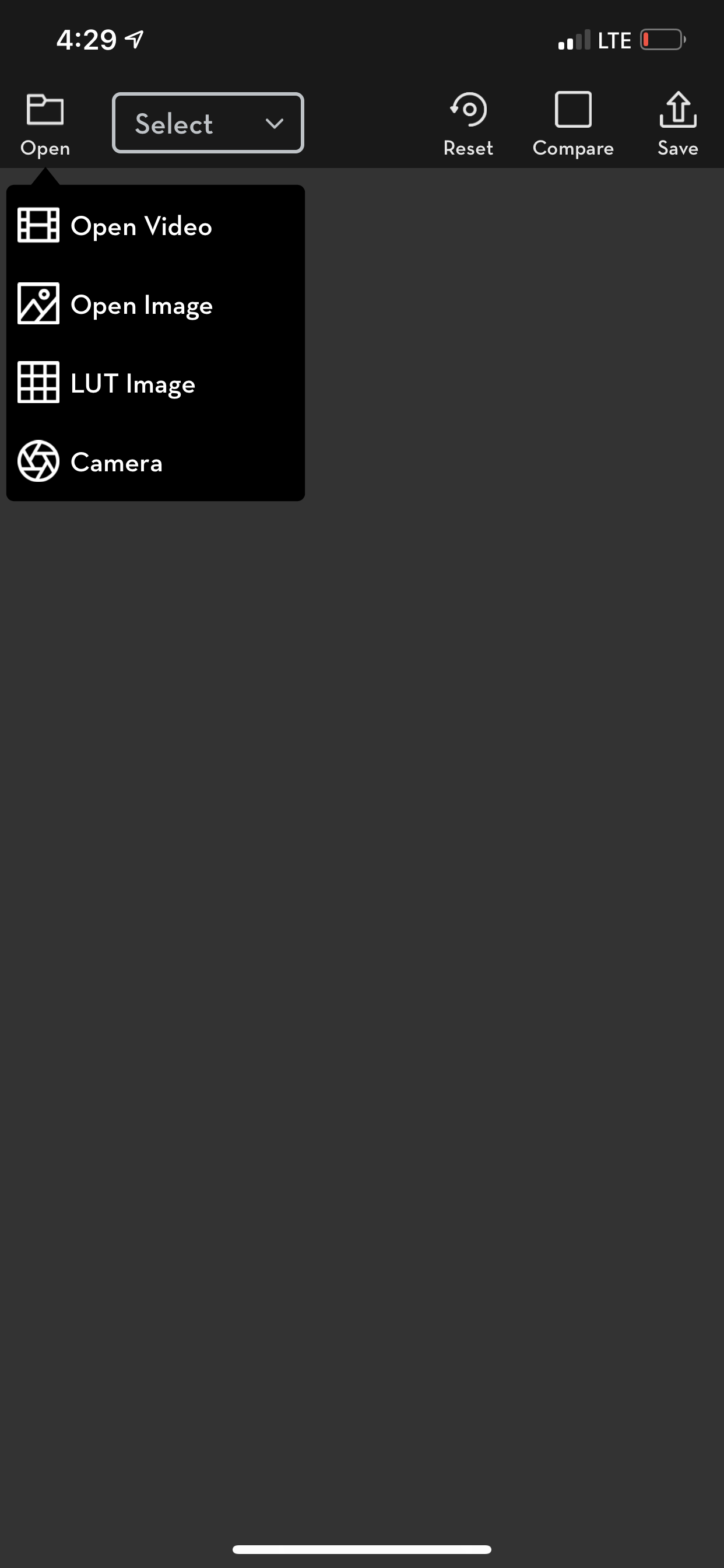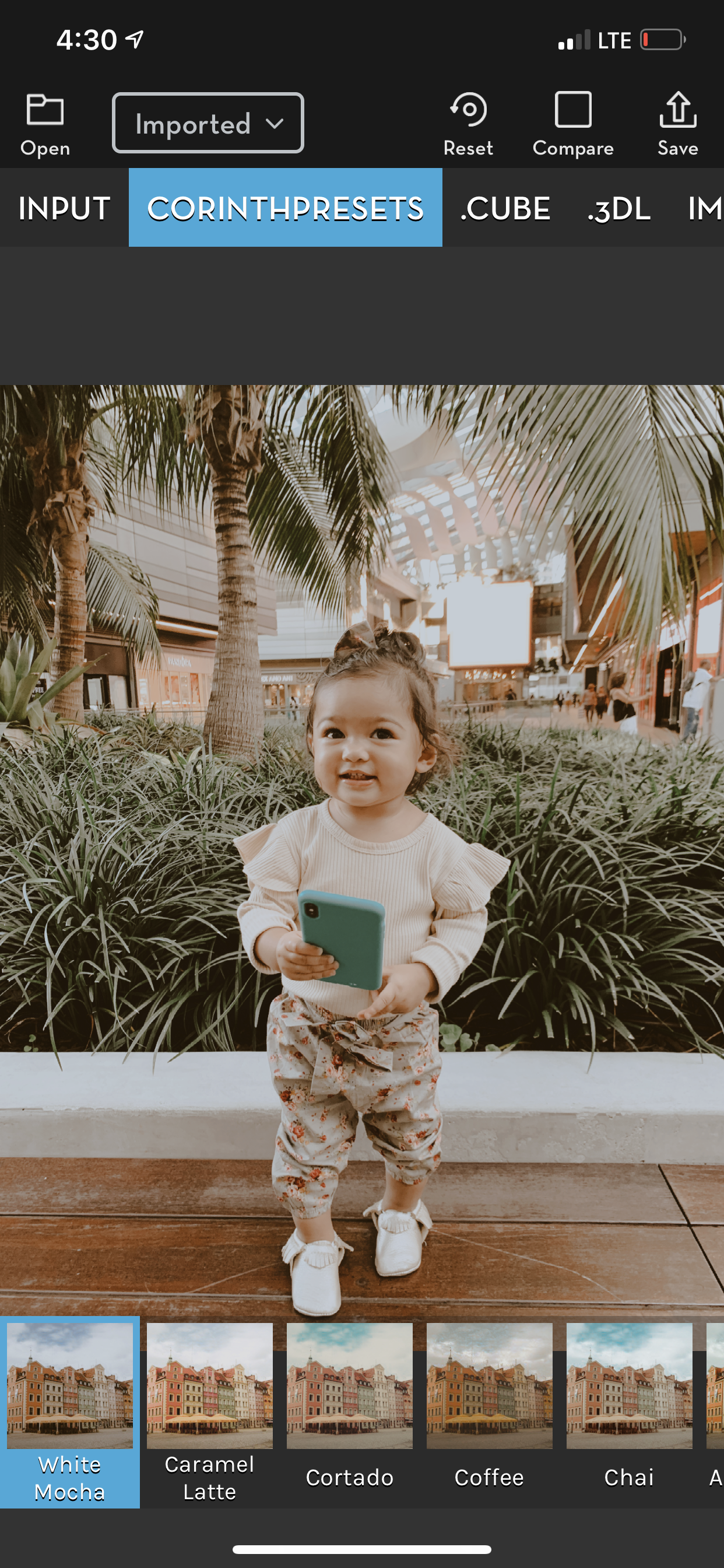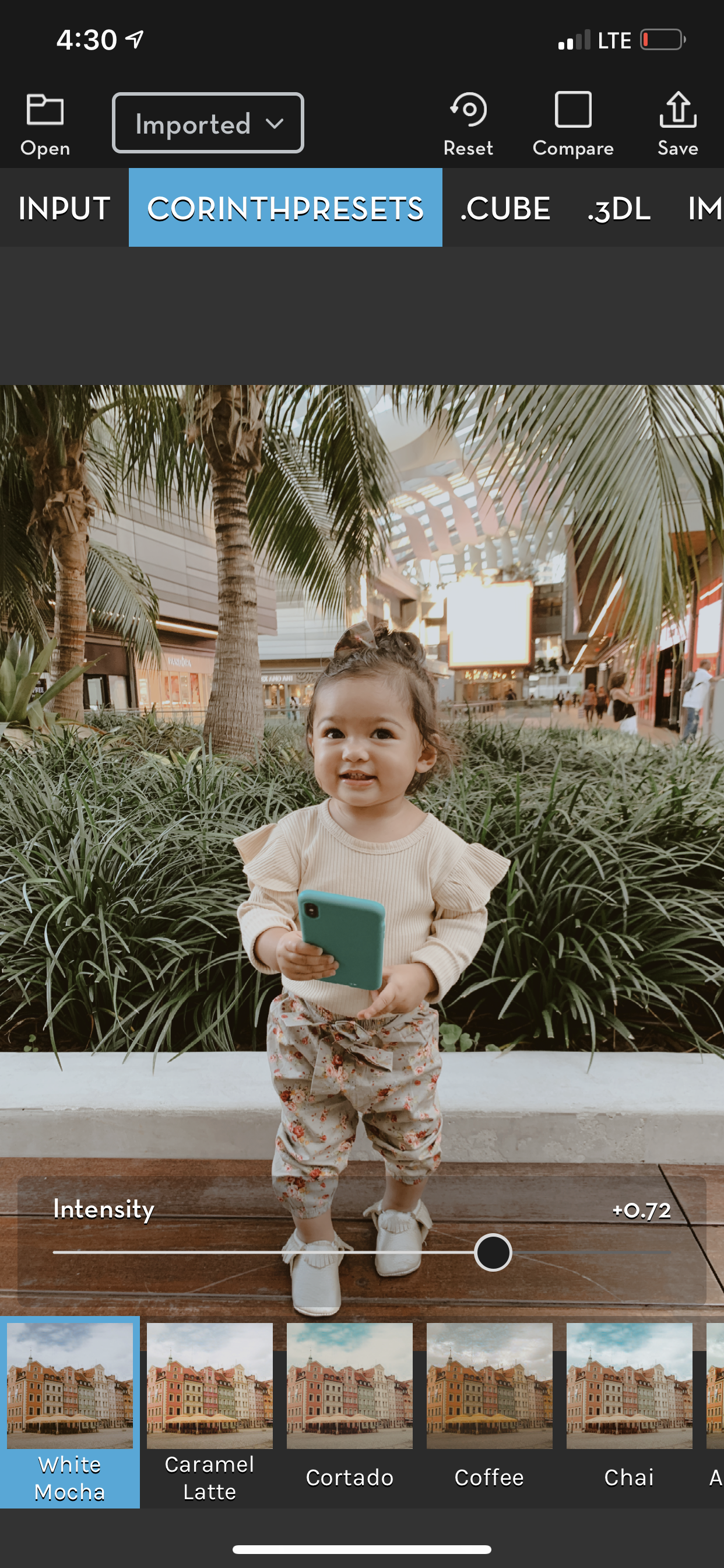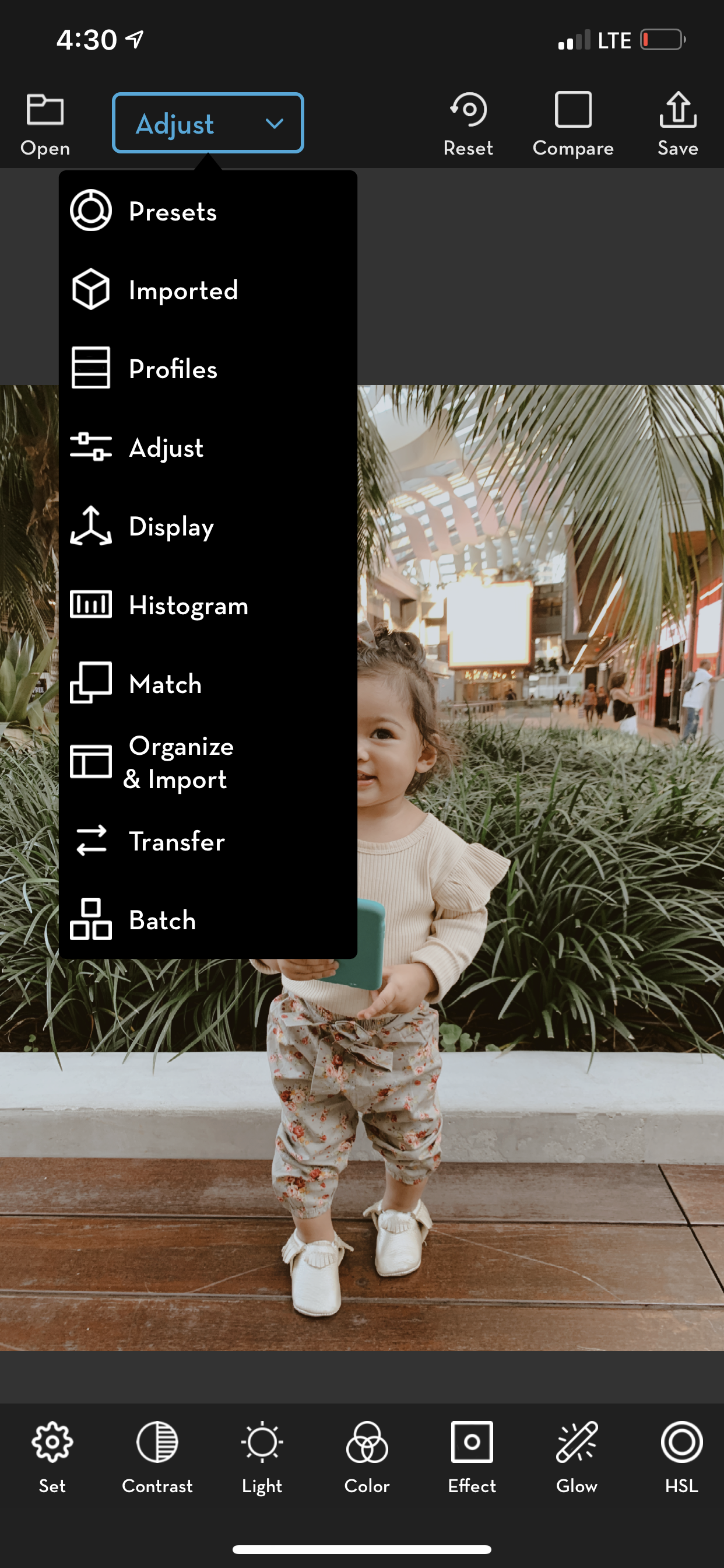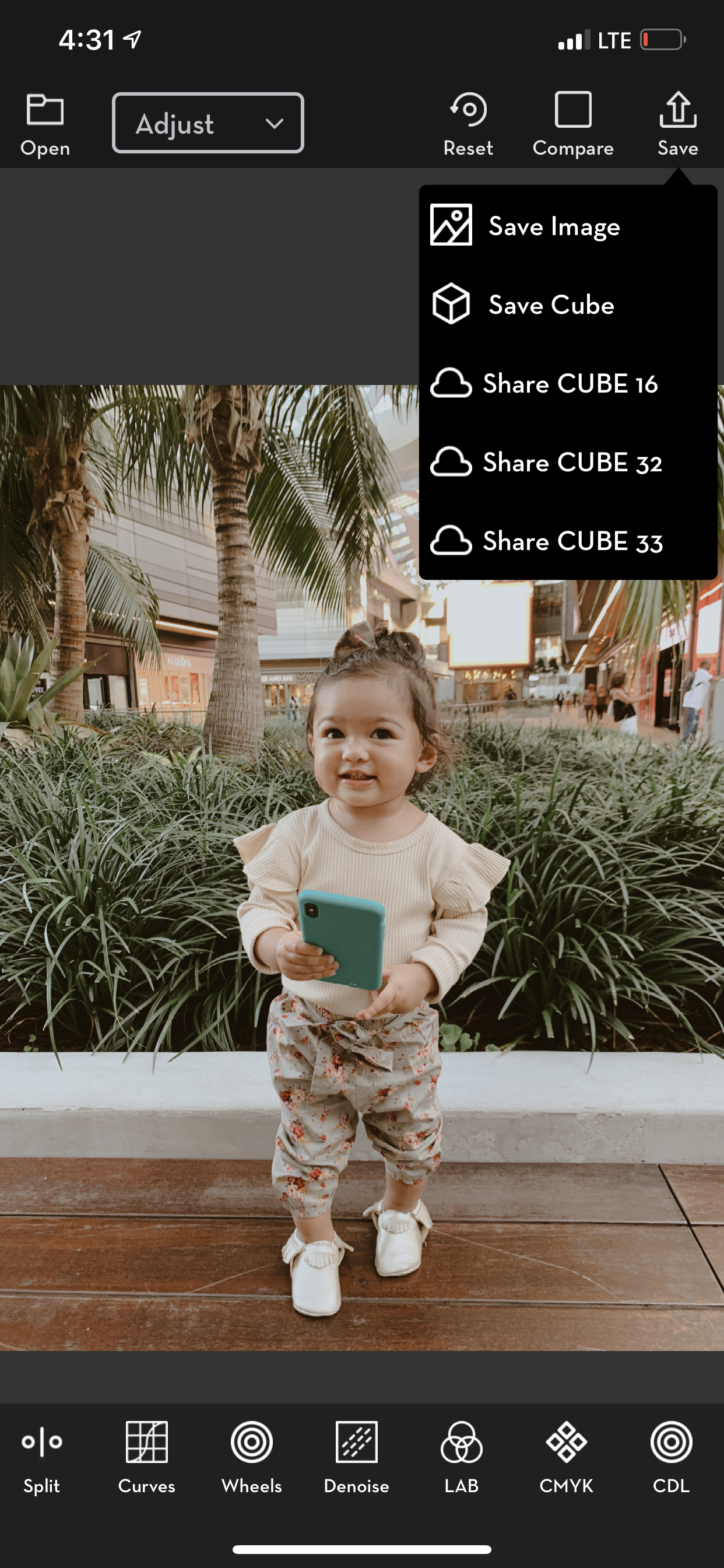 HOW TO IMPORT LUTS IN VIDEO LUT
Send or Airdrop your LUT files into your phone.

Click on the file and it will open and import it into Video Lut automatically.
HOW TO ORGANIZE LUTS IN VIDEO LUT
Tap on drop-down menu and select "ORGANIZE & IMPORT".

Create a new folder and name it.

Open the folder and tap "IMPORT" to install your LUTs. Tapping "Import" will open up your phone's file library.
WHERE CAN I BUY LUTS?
You can find amazing LUTs on Filtergrade and my PRESET SHOP! What's great about buying LUTs is that you'll have presets to use for both VIDEOS and PHOTOS and you only have to buy one-time. No need to buy Lightroom presets and LUTs separately all thanks to the Video LUT app. :)
So there you have it, everything you need to know about the Video LUT app and why it's the next best thing after Lightroom! I hope that you found this helpful!
If you have any questions about the app, anything at all, feel free to comment below or message me on Instagram. I'm always happy to help! :) And if you need help purchasing LUTs, or if there's a specific preset from me that you want to be turned into a LUT, just let me know and I'm happy to do that for yah!