This is The Most Expensive Serum I've Ever Tried! Is It Worth Getting?
One of the beauties and perks of being a blogger or influencer is getting "free" stuff. I put quotation marks on free because most of the time, brands send stuff in exchange for a post or two, making the product the payment for the content. HAHA. You get it?
This $520 serum that I will be talking to you about today is one of those products that I got for "free" in exchange for a post, and I will be sharing all my thoughts about it. Is the serum really that good to be worth half a thousand dollars?! Let's find out!
La Prairie is a luxury skincare brand founded in Switzerland, and their purpose is to offer a path to rejuvenation. I've never heard of this brand before until I was given the opportunity to try some of their products out, and my gosh, I was shocked with their prices! When they said luxury, they weren't kidding! #dasesspensive!!! They have already sent me a few products from different collections, but the one we are focusing on today is their White Caviar Illuminating Pearl Infusion which is a brightening serum. It is part of their White Caviar Collection, and a 30ml bottle is worth a whopping $520. You read that correctly! Five . Hundred . Twenty . Dollars .
WHAT IS IT AND WHAT DOES IT DO?
They call it Liquid Light, and its exclusive formula is said to target age spots, redness, and greyness: the three chromatic light-barriers to a luminous complexion.
It claims to give us youthful, luminous skin in 4 weeks, and it also claims to help fade the appearance of dark spots, diminish redness, and shields skin from pollution.
MY THOUGHTS:
It smells heavenly! It has that expensive smell (which it should, because das esspensive!), and I don't really know how to explain it. But in case you were wondering, it DOESN'T have a floral scent, and I like that.
A little goes a long way. The serum itself seems pretty thick once pumped out of the bottle, but it actually feels very watery once applied on the face. So you only need half a pump.
Since it is watery, it glides on the face with ease, and the skin absorbs the product almost instantly. Feels very lightweight.
It dries down to a tacky finish, and I like that it does, because the moisturizer that I'll be putting over it will stick better to my skin.
Now, to answer the question "DOES IT WORK?"..... it does! I did notice that my red spots went away in just one week, and my complexion looked brighter. I used it day and night for a whole month, and it didn't break me out. But is it worth $520? My answer is a big no. I've tried other serums that gave me the same results, and those weren't even a fraction of the cost of this white caviar serum. If you do want to splurge on skincare and you have that extra $500 lying around, then by all means, get this product because it works! But if you are on a budget, I would tell you to skip on this one.
WHERE DOES IT FALL IN MY SKINCARE ROUTINE?
So after I've double-cleansed, exfoliated, and toned my face, I apply this serum all over my face and neck, then I go ahead and put on my eye cream and night time moisturizer. I still use this product to this day, and I'm so in love with how my skin looks right now. My skin isn't perfect, because I struggle with pores and blackheads on my nose area, but the rest of skin feels really soft and looks clean.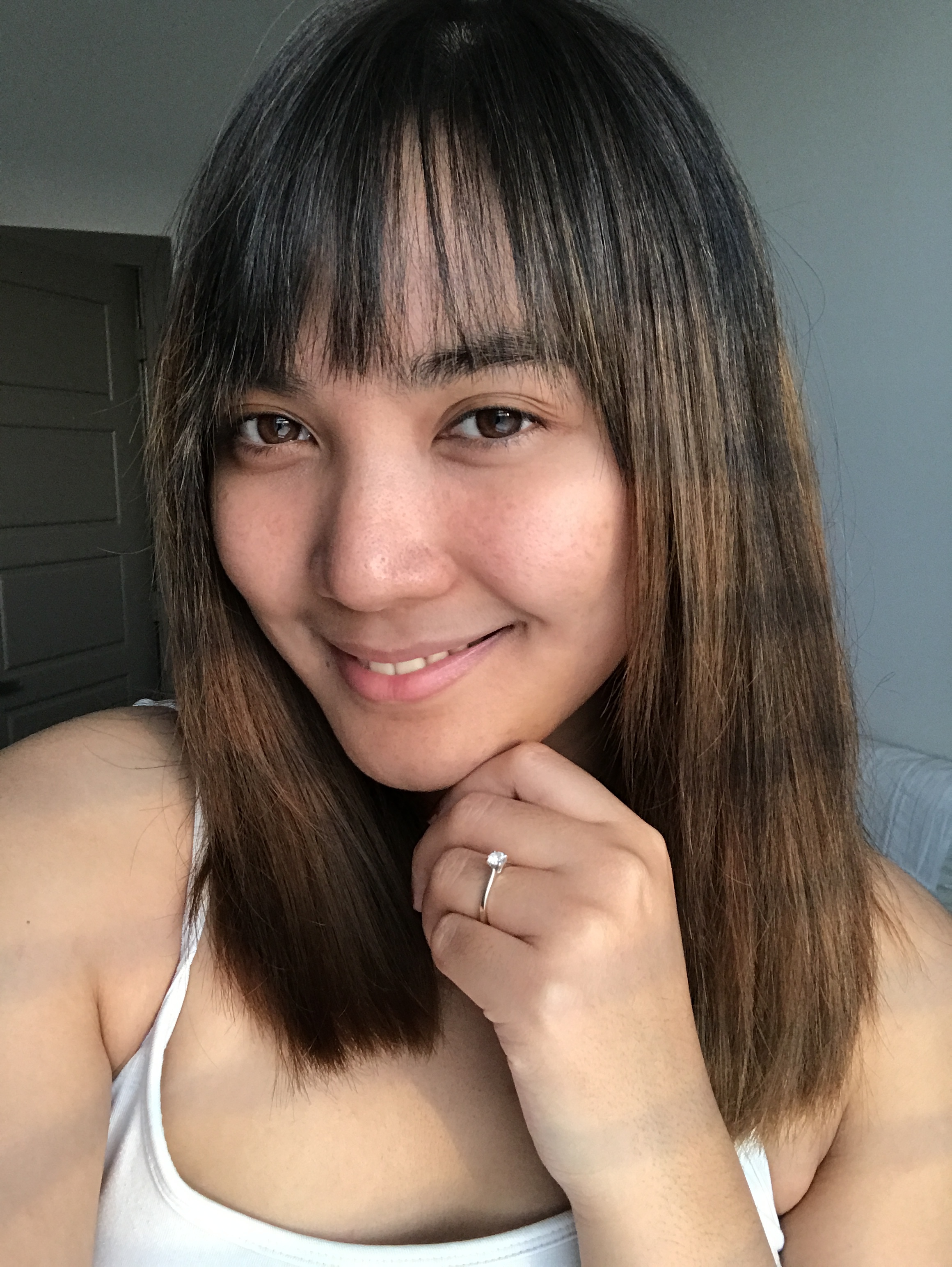 Here's my clean face, no edits whatsoever.
I don't have a before photo because my skin didn't really look that bad before, but this is how my skin looks now, after a month of using this serum.
Have you tried any La Prairie products? What are your thoughts?
Are you the type to splurge on a $500 serum, or would you rather find more affordable choices? Let me know down below!
LIKE AND SHARE THIS POST: