Makeup Monday: My 7-sentials
My 7 Essentials
featuring the 7 items I love using every day without fail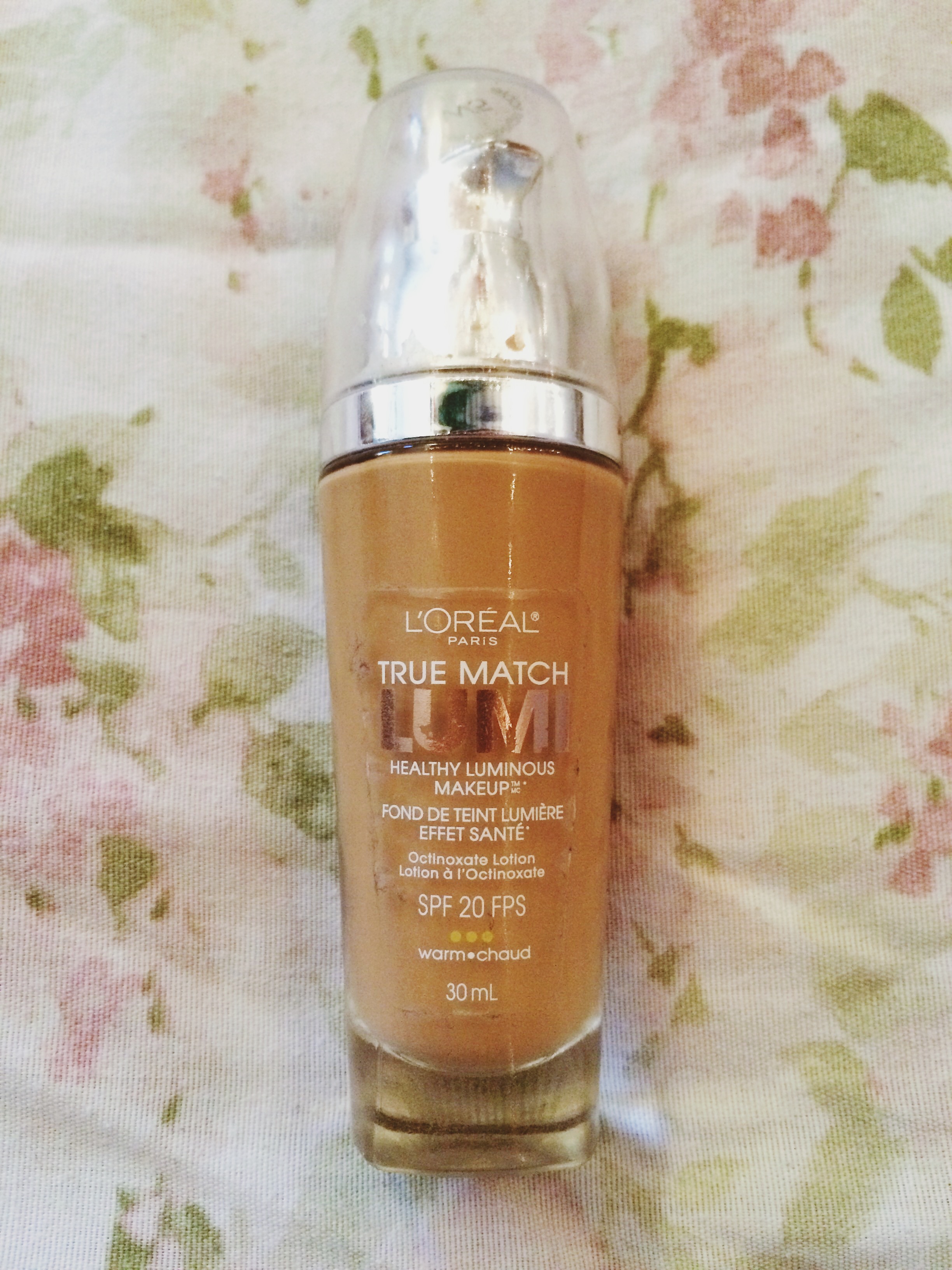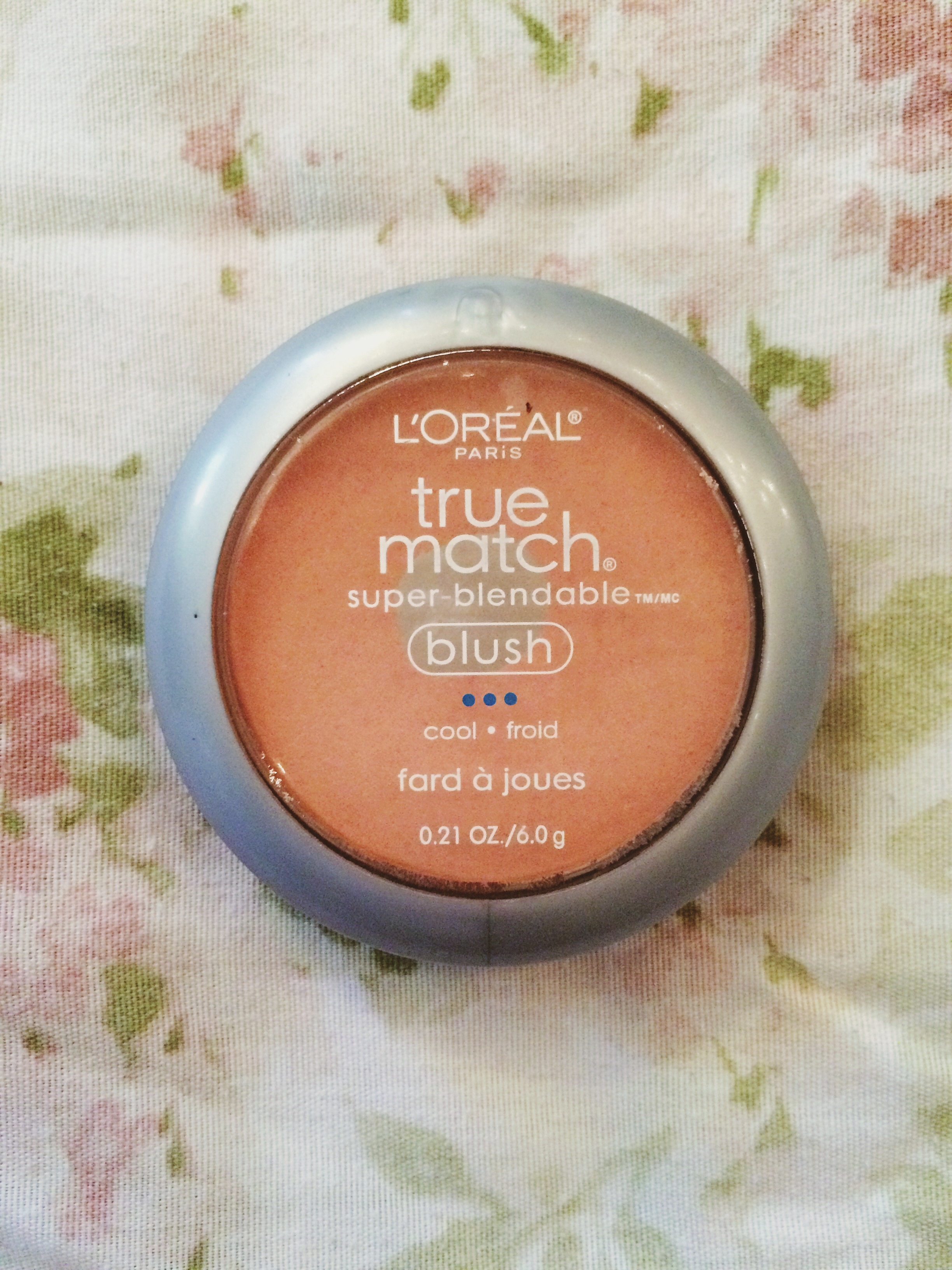 For my first Makeup Monday post, I'll share the 7 essential items I use before stepping out of the house. These are the products I can't skip on in my makeup routine. These are, I can honestly say, my holy grail products. I get compliments from work, and from my sisters. They say that my face looks like it's poreless sometimes, which is hard to believe because the mirror always reminds me of how many pores I have everywhere on my face. I also received a question asking me about my skin regime, so I suppose this can be considered a better and more detailed answer compared to what I replied here. This is practically my makeup routine for an everyday look!
The products I'll mention in this post are drugstore products so if you're looking into trying these products out in the future, you won't have a problem finding them. They're all pretty affordable too;) (disclaimer: I live in Canada and I get all these products from Shoppers.)
Glysomed Face Moisturizer - Can I just express how much I love this moisturizer for a second? MY GOSH, THIS IS A REALLY GOOD FACE MOISTURIZER! Since I moved to Canada two years and a half ago, I've tried so many moisturizers and I always came back to using this heavensent tube. Glysomed has never failed me. I use this day and night! Before I apply my primer, I always make sure that I moisturize my face first. It leaves my skin very refreshed without giving a sticky feeling. My skin absorbs it so fast and it doesn't sting around my eye area. Throughout the day, my face still feels moisturized without getting too oily. If you live in a very cold place like where I live, Glysomed is perfect for you! Read more about Glysomed here.

Maybelline Baby Skin Pore Eraser - I'm not in love with this product, but it works almost as well as Benefit's Porefessional, minus the crazy dollars. It's a good everyday primer. I use my Porefessional only on special occasions now. After applying Glysomed, I go straight to priming my face. A small dot goes a long way. I don't go crazy on the amount of product I put on because I find that it's a little heavy on the face. I also don't like the feeling of it on my fingers; it feels a little too silky. Don't get me wrong though, I really appreciate the fact that it does the job and it's very cheap! If you're a cheapskate like me who doesn't want to splurge on a little Porefessional tube that costs $36, this is a really good alternative. P.S. I'm open to suggestions. Are you using a better brand that's not as expensive as Benefit products? Let me know! What's your go-to primer?

L'Oréal True Match Lumi Foundation in shade Beige Sable - This is my all time favorite foundation in the world! I've tried different foundations and BB Creams but nothing works as good as my Lumi Foundation! It's easy to blend either with your fingers or a brush. I use my Real Techniques buffing brush and I really get great results. It gives a good amount of coverage, sets pretty quick and is very lightweight. It doesn't have a nasty cosmetic smell and it just simply leaves the face looking smooth, radiant and healthy. I work in a coffee shop and it gets really hot in there sometimes, but even after an 8-hour work shift, My face still looks very nice and smooth. I find that it gives off a dewy finish at the end of the day but not the kind that makes my face look oily. I highly recommend this product!
Maybelline FIT ME Pressed Powder in shade 225 (Medium Buff) - I love how this powder works really well with my Lumi Foundation. It sets the foundation nicely and my face stays shine-free all day, without retouching. It almost looks matte. I used to use a big fluffy powder brush to set my whole face with this, but lately, I just use the applicator that comes with the powder and just dab the powder under my eyes, around my nose and on my forehead.
L'Oréal True Match Blush in C1- 3 (Baby Blossom) - This has just been the blush I've been using all throughout the year because I really like the natural look it gives me. It has a little bit of shimmer and I find that it gives a nice discreet highlight on the cheeks. It's easy to blend and is very buildable. It also lasts forever so it's a good money saver. Works really nice with bronzers too.
L'Oreal Voluminous Mascara in Waterproof Carbon Black - I have convinced myself that L'Oreal provides the best mascaraas in the world. Correct me if I'm wrong though, because I'm always on the lookout for a better mascara. I've tried so many! I've watched so many "top mascaras" on Youtube, tried the ones they all mentioned and still come back to my forever favorite Voluminous Mascara. I like the waterproof formula because where I live, there's 7 months of winter and the snow can make your face really wet. I see so many customers with wet and scattered mascara under their eyes and I find that very unattractive. -_- Waterproof mascaras are a must-have in the winter season ladies! This mascara holds a curl, it's very buildable without making your lashes look clumpy and flaky, it's indeed waterproof and it's easy to apply. Cons: It's a little too hard to remove. Also, I still get a few smudges under my eyes, I have oily lids I guess.
Revlon Colorburst Balm Stain in Romantic - This is my current go-to lip product because it's very easy to apply. It dries fast without drying my lips, it stays on my lips longer than most of my lipsticks do and it has a very natural red shade that's perfect for everyday use. I received a few compliments with this lip stain and I'm planning to purchase more colors from this line.
I hope you like this kind of post because I'm planning to keep doing this Makeup Monday thing for awhile. If you have any comments or suggestions, feel free to leave me a message here, or simply leave a comment down below! Let's talk about makeup!