May Favorites
We're already halfway through the year, and though I know we're just about to greet the summer season here in the US, why do I already hear the sleighbells ringing?! 😂
Before we start dreaming about Christmas, let's look back into my birthday month and talk about the things that I loved!
BEAUTY
Last month, I received a package from Soap & Glory, and the bath products they put in the care package were a huge hit in the month of May. They sent me their Clean On Me Shower Gel (I love the pun!), and their Righteous Body Butter, and ladies, if you want to smell and feel like a million bucks, you should start using both these products!!! I've never used anything that smelled as good as these products, and since I've used it, I wonder how I ever lived without them! The smell lasts all day, and they both leave my skin extremely soft as well! THEY'RE SERIOUSLY SOOO GOOD and I highly recommend them!
Next up, the ridiculously priced serum: the La Prairie White Caviar Illuminating Pearl Infusion. This serum is $520. WHUT. I will be writing a full review about this product soon, but all I have to say right now is that it's a great product! But do I think it's worth repurchasing? If you have the extra five hundred bucks, to burn, go ahead and get this. But, for normal people like myself, there are other products out there that can do the same thing for the skin that's worth waaaay less than this one. This product was sent to me for a collaboration.
Last but not least, the Burt's Bees Beeswax Lip Balm in Peppermint. Received this little guy in one of my goodie bag from an event I attended, and I love how cooling it is on my lips! It's what I use daily, especially at night.
MISC.
This was featured in an earlier post, but I really loved my MIO Slice with PAI. Basically, it's an activity tracker with PAI technology, which is a science-based metric for optimal health and fitness. To read more about this product, check out this post! It tracks my steps, my sleep, my heart rate, and my physical activity which earns you PAI points! The point system actually makes you want to do physical activities because it's kind of like a game for your body. The more points you get, the better because that means, you're winning in life! HAHA.
My bullet journal has been looking prettier lately thanks to my Crayola Supertip Markers. I left a mini review on these markers in my latest Plan with Me post. I got this from Target, and it's only $6.99 for 50 markers! You get all the colors you will ever need, and I love how you can get both thin and thick lines with these, making it a great lettering tool once you get the hang of it. My favorite colors to use so far are the greens and pinks pictured below.
I did a collaboration with Drop Bottle last month, and it's definitely changed the way I drink my water! When we have fruits at home, I add it to my water using my Drop Bottle. If you subscribe to their newsletter, you get 16 detox water recipes, which I did, and you'd be surprised with the many combinations you can make!
I love cream cheese, and I don't know why it took me this long to discover WHIPPED cream cheese! I don't always go grocery shopping, so when my housemate Angelo bought this Lucerne Whipped Cream Cheese Spread, I was shookt! Whipped cream cheese is life-changing! HAHAHA. It's the same awesome taste, in a crazy-amazing texture! I LOVE IT! I love eating toast with this awesome stuff on it, eggs with ham and scallion, and coffee prepared by my loving husband. <3
Polymail is the newest email client I've been using, and so far so good! I hate that I have to upgrade to their PRO to be able to use all their nice features though. Might actually try to find a new e-mail client again. :( Which one do you recommend?
Vampire Knight is the anime I was completely obsessed with last month! I finished the two seasons in 3 days (?) and I hate that they didn't continue the anime series! :( I hated the ending too, like why they do det?!!!! But I can't do anything about it. HAHA. I want to read the manga just to know what happens next, but I like watching animes more. You can watch this on Netflix.
MY NEW HAIR! My friend Angela spoiled me again, this time, for my actual birthday (haha), and she gave me a complete hair makeover which I will blog about as well! It's so awesome to say that I finally have my personal hairstylist, and there's no one I trust my hair with but her! We went lighter and shorter, and I ABSOLUTELY LOVE how it turned out! Will explain the process she did on my hair in the blog post!
Last but definitely not least, MY LIGHTROOM PRESETS!!! In case you don't already know, I released my very own LR presets on my birthday, and it's definitely the highlight of my month! Being able to create something for you guys has been amazing, and I am so thankful to those of you who have purchased and used my presets already! It's available for purchase here on my website. I am working on new ones, so stay tuned. I also created a FREE preset in celebration of my 27th birthday. You can get it when you subscribe to my newsletter!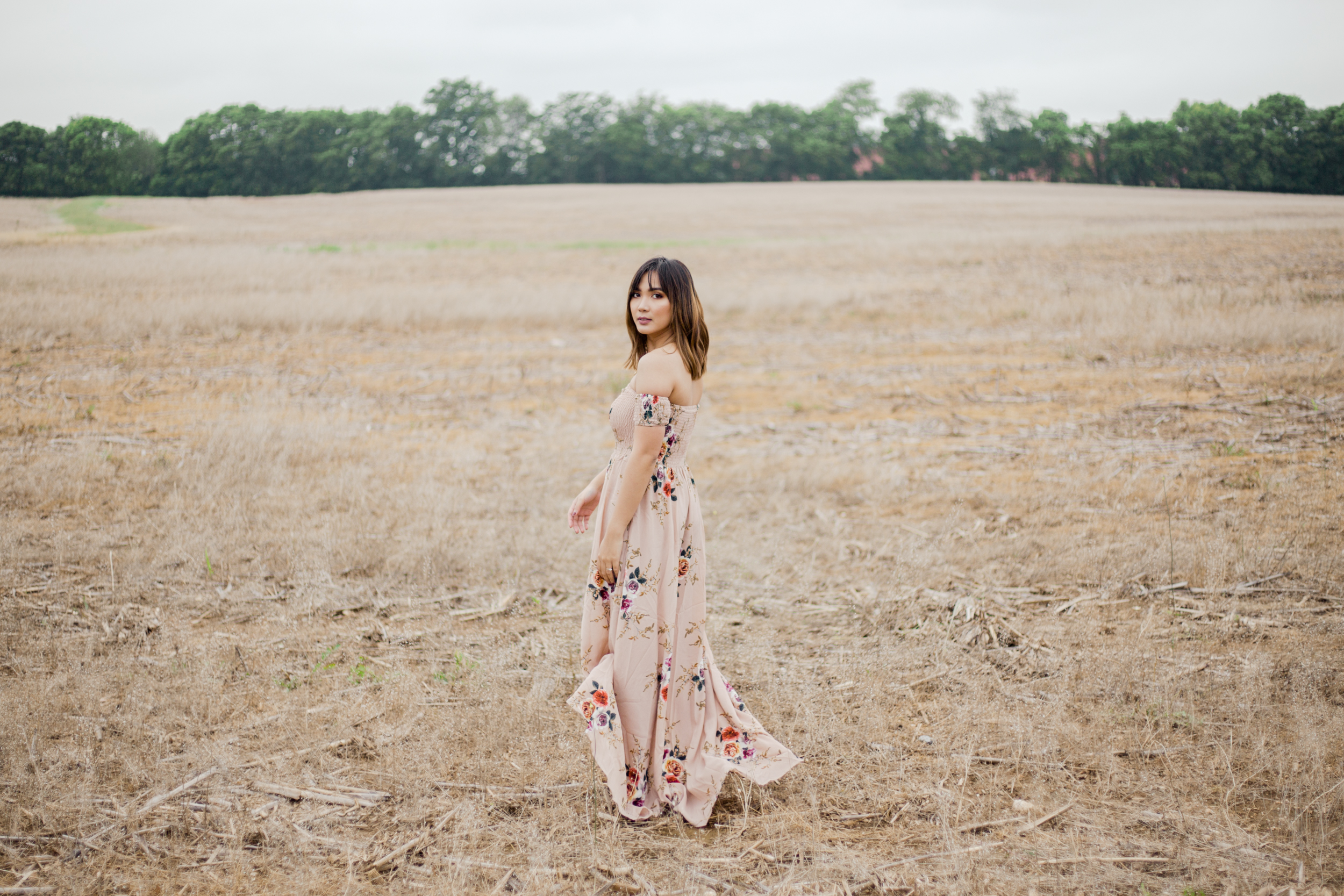 CORINTH'S LIGHTROOM PRESETS
What were your favorites in the month of May?