New York City | Day One
I don't know who initially thought of the idea but it was decided; we were to go to New York City! Not everyone has the luxury to go see the Big Apple so the moment Jorge told me that we were to spend two days there, which was a week before our trip, I immediately started packing our suitcase in my head. Who else does that? 😂
This is my first trip to New York City, and even though I've seen so many movies set in New York, I still didn't know what to expect.
December 23rd

The drive to New York City from Germantown is approximately 3 hours so, with our suitcases packed and a pillow in my hand, we left the house at 3:30 AM because we wanted to catch the sunrise. We failed terribly at achieving that goal! By the time we were in New Jersey, the sun was already up, but what made things worse was the fog! The fog was thick and low! Jorge kept saying, "aww, you can't see the buildings," and, "the last time we went you could already see the buildings from here," and every time I looked out the window, I just saw a huge, flat white sky! I was a little bummed at the things there were saying but I WAS GOING TO NEW YORK CITY so I didn't really care if it was foggy. We sang Welcome To New York by Taylor Swift as we entered the border because that's just what you're supposed to do when you enter New York, and I was extremely overjoyed. #noshame New York City, even in a gloomy and foggy day was just magnificent!
We were greeted by bumper-to-bumper traffic, honking yellow cabs, people walking to work, steamy sewers, bright and colorful lights, a smell that was so familiar to me, which is Manila, and rows and rows of tall buildings halfway faded into the fog; it was beautiful! We didn't really have an itinerary prepared for our trip which was weird and a little dumb, but I guess, we all just went there to experience New York City. As we were driving around the streets of the city I immediately fell in love with, I had my phone recording and capturing everything that we were seeing. Watch out for the NYC Vlog! All four of us had a DSLR in hand which was kind of cool because I could just picture us like this little crew of photographers ready to capture the heart of the city.
Here are some of the places we visited:
Stumptown Coffee Roasters (Greenwich Village)
Washington Square Park
Manhattan Bridge (to take photos of the famous Instagram Chinatown Shot)
Chinatown
Little Italy
Gramercy Park
The Flatiron Building
Times Square
It started raining in the afternoon which made it a little challenging to go explore the city but we still had a great time nonetheless. At around 7PM, we had some car trouble that eventually led to Angelo driving back to Maryland that night. Since we've already paid for our hotel room, Jorge, Julian and I decided to stay so we could still see more of the city the next day. It kind of sucked, knowing that we won't have a car to use to get around anymore, and more importantly, we won't have a car to use to get home, but we've got it all figured out later on that night. We'll just have to explore the city like regular tourists; BY FOOT!
Here are a few of my iPhone shots: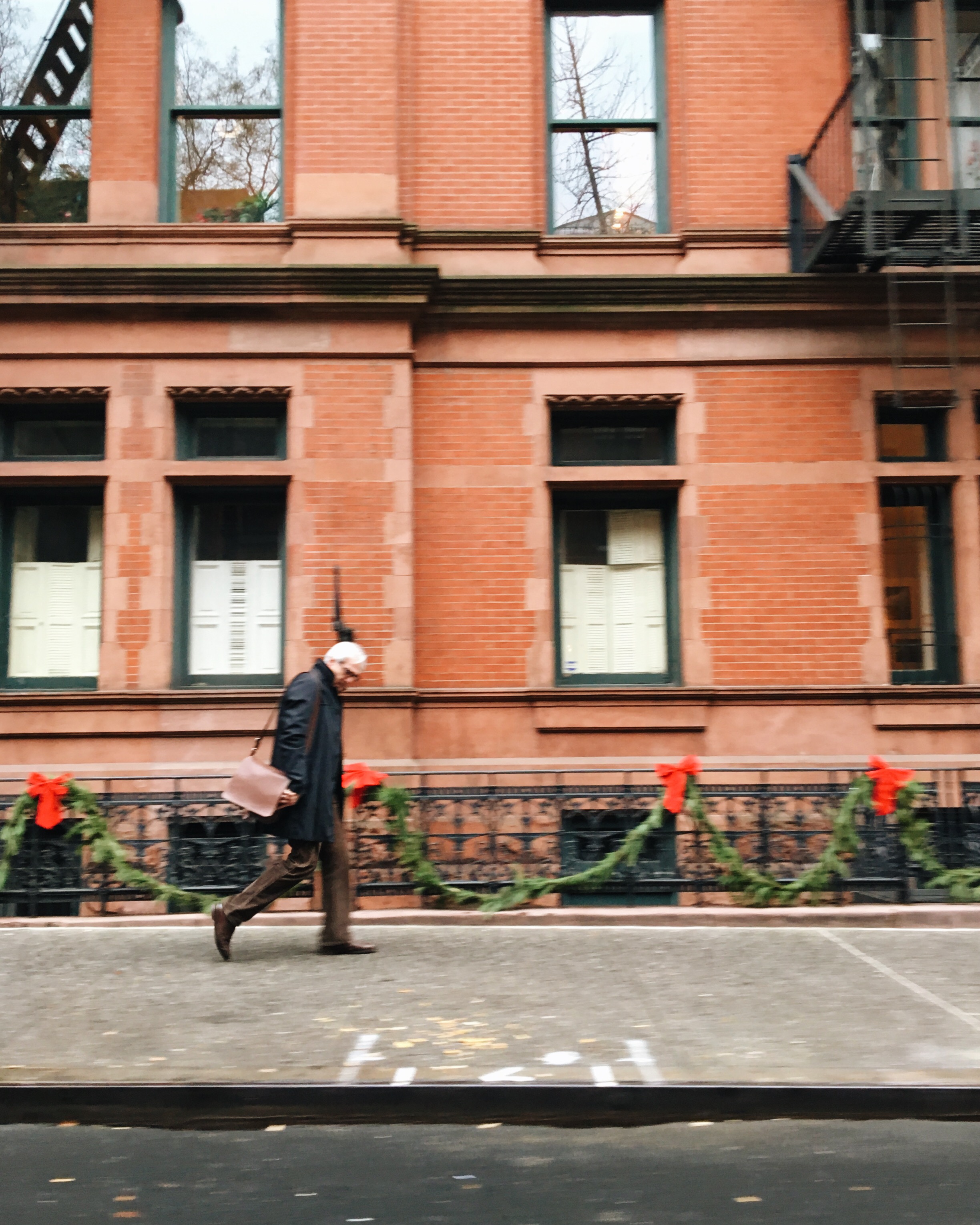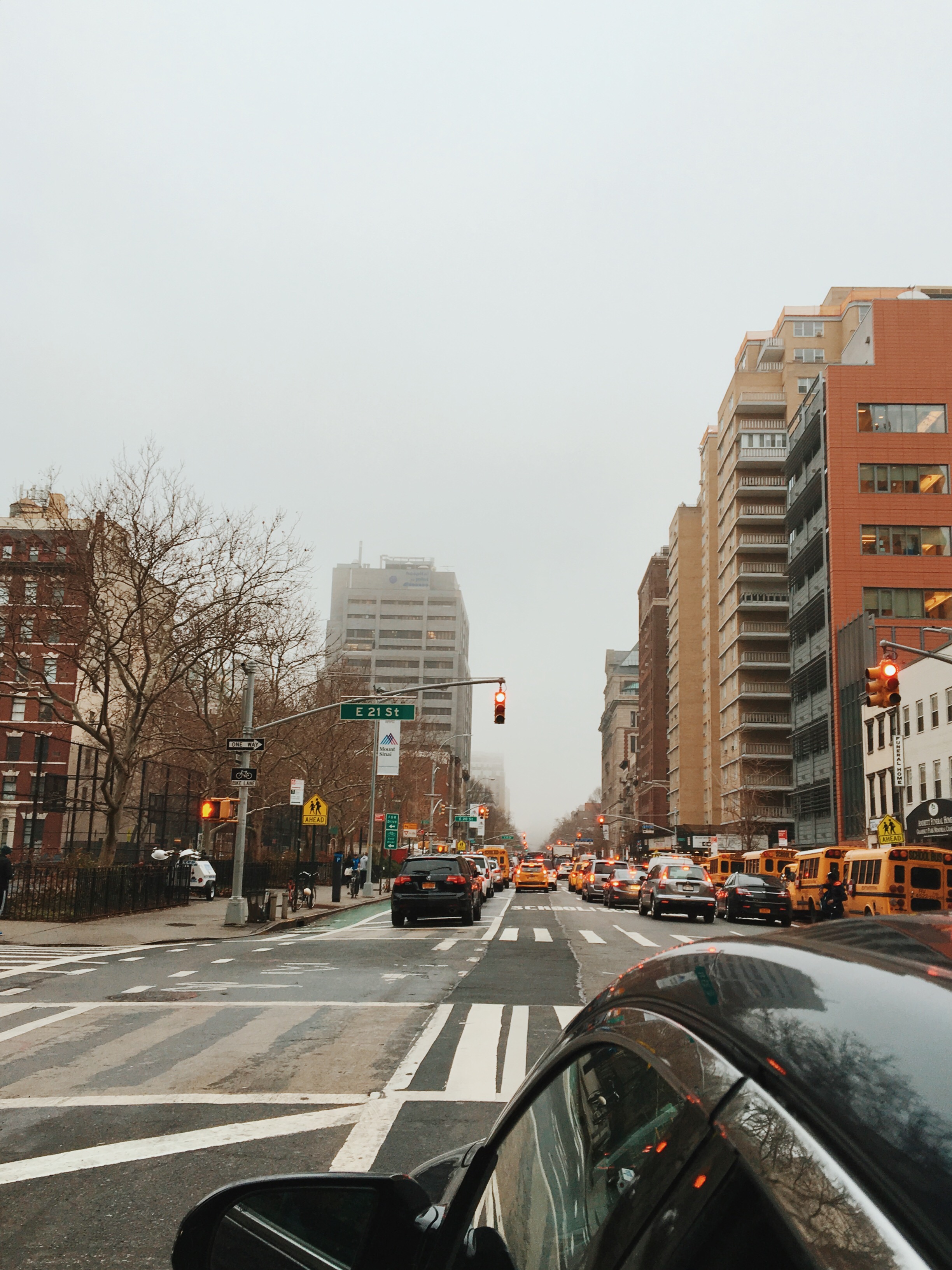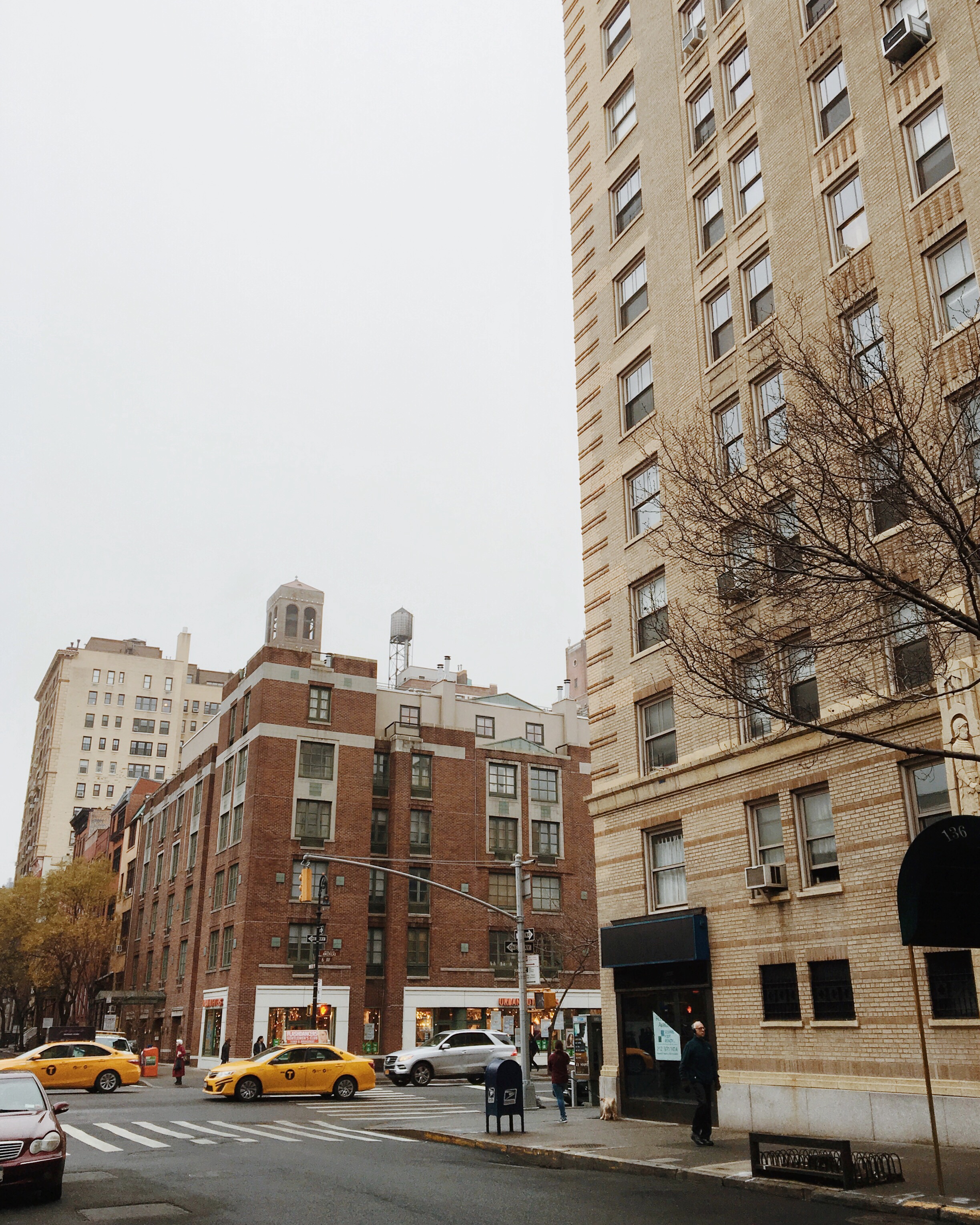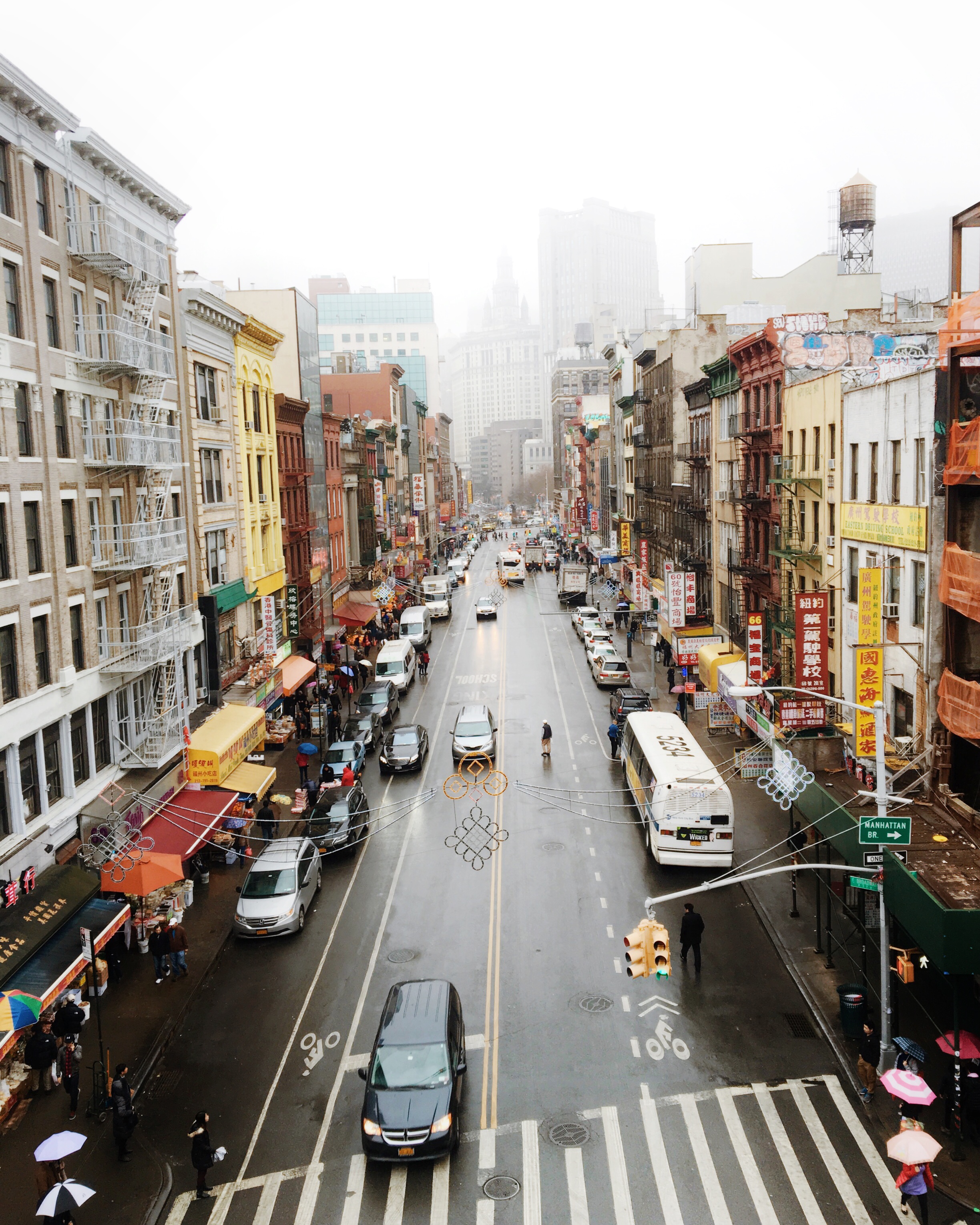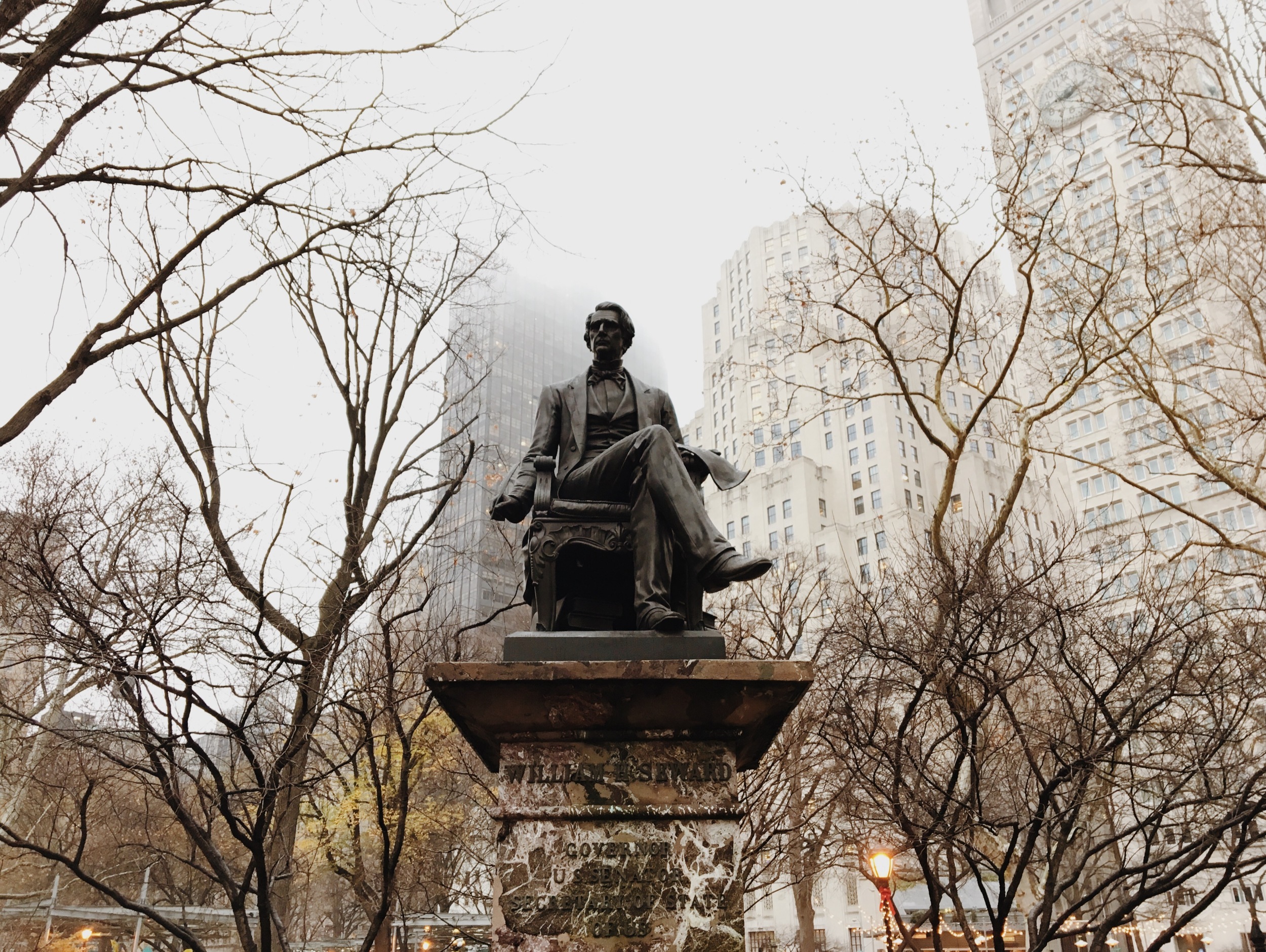 Our first day in the city was great despite the fog, the rain and the car trouble. We walked so much that by the time we got back to our hotel, our feet had their white flags raised. We took tons of photos, recorded as much footage as we could for my vlog and by the time we all hopped into bed that night, we were already dreaming for what's to come the next day. Didn't think I could fall in love with a city, but I did.