Thrift Store Diaries - A Pop of Mustard
I'm revisiting my DRAFTS and yo guys, this post was drafted in November of last year!
It has been A WHILE since I wrote about my thrift store finds, and since it's starting to feel like autumn in the east coast, I thought it is the perfect time to finally publish this post!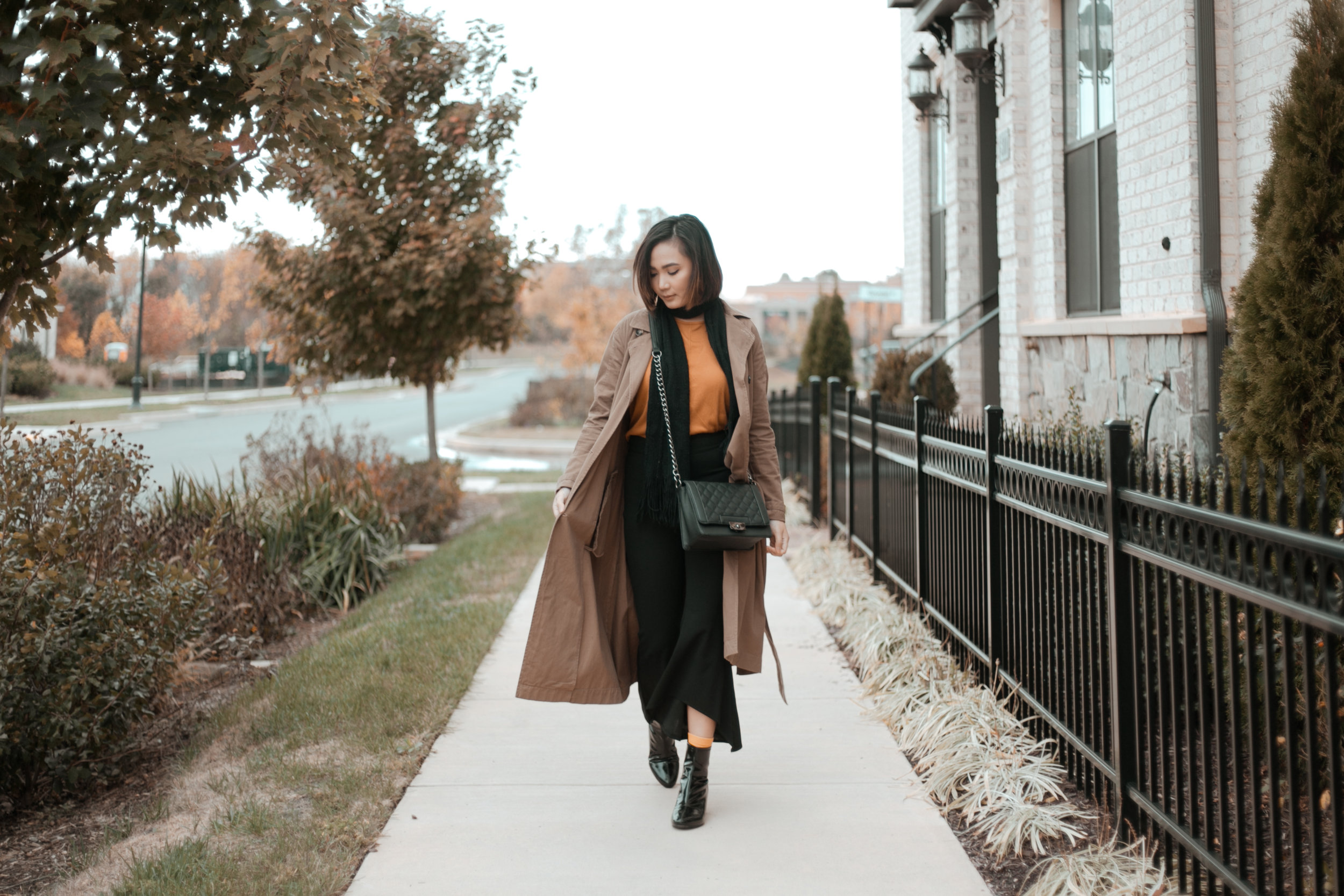 I believe I was about one month pregnant in these photos and that this day was extremely cold and windy! This outfit may look fall appropriate but with the wind chill, I was actually freezing my hands and butt off! All I wanted was to get back in the car, but you gotta do what you gotta do to get the OOTD shot.
I am in love with this long-sleeved knit from H&M which I got for I believe $6 at my local Salvation Army store (linked a super similar style for cheap!). I don't know the reason behind my affinity for mustard tones, but when I saw this I immediately added it to my shopping basket. Its silhouette is very forgiving that I was able to feel good about the way I look even after birth. It has this drop shoulder type sleeves and has a unique high-low loose cut on the torso that is great for one, hiding the belly, and two, tucking in whatever bottoms I pair it with.
I chose to wear my cool high-waisted Shein pants that kind of has this unique flare at the bottom (I suck at describing clothing haha), wore my favorite black faux leather boots from JustFab (which are still missing ), layered on my Justfab trench coat, and wore my cute pair of Happy Socks that has this perfect mustard color on the edge to match the top. The purse is also from JustFab. I also wore a scarf to warm up my neck a little.
I really love how this outfit turned out. Since mustard tones tend to be a little too loud sometimes, I toned down the top by wearing black and neutral tones. Would you wear this outfit?