Thrift Store Diaries - White Fuzzy Sweater
Let's revisit this blog series (I started months ago) because I still have a few pieces I want to feature here. I'm sure by the title and the cover photo, you already know what I will be styling today: my favorite white fuzzy sweater.
A few months ago, my friends and I visited a thrift store around the area and I scored a few awesome pieces, including the beautiful white fuzzy sweater I'm wearing in the photos! The second I saw this top, I knew I had to have it even before I checked for the price, and guess what? I got it for only $6! That's a steal for something that's usually around $40 in regular stores. I really think that thrift stores are great places to find really affordable sweaters and jackets if you are getting ready for the colder months. Just make sure to read the washing instructions so you don't accidentally shrink them before you even get to wear them. Don't do the same mistake I did haha (who remembers that vlog?). I bought this sweater in the spring/summer time, and I'm so glad I'm able to wear it more this season.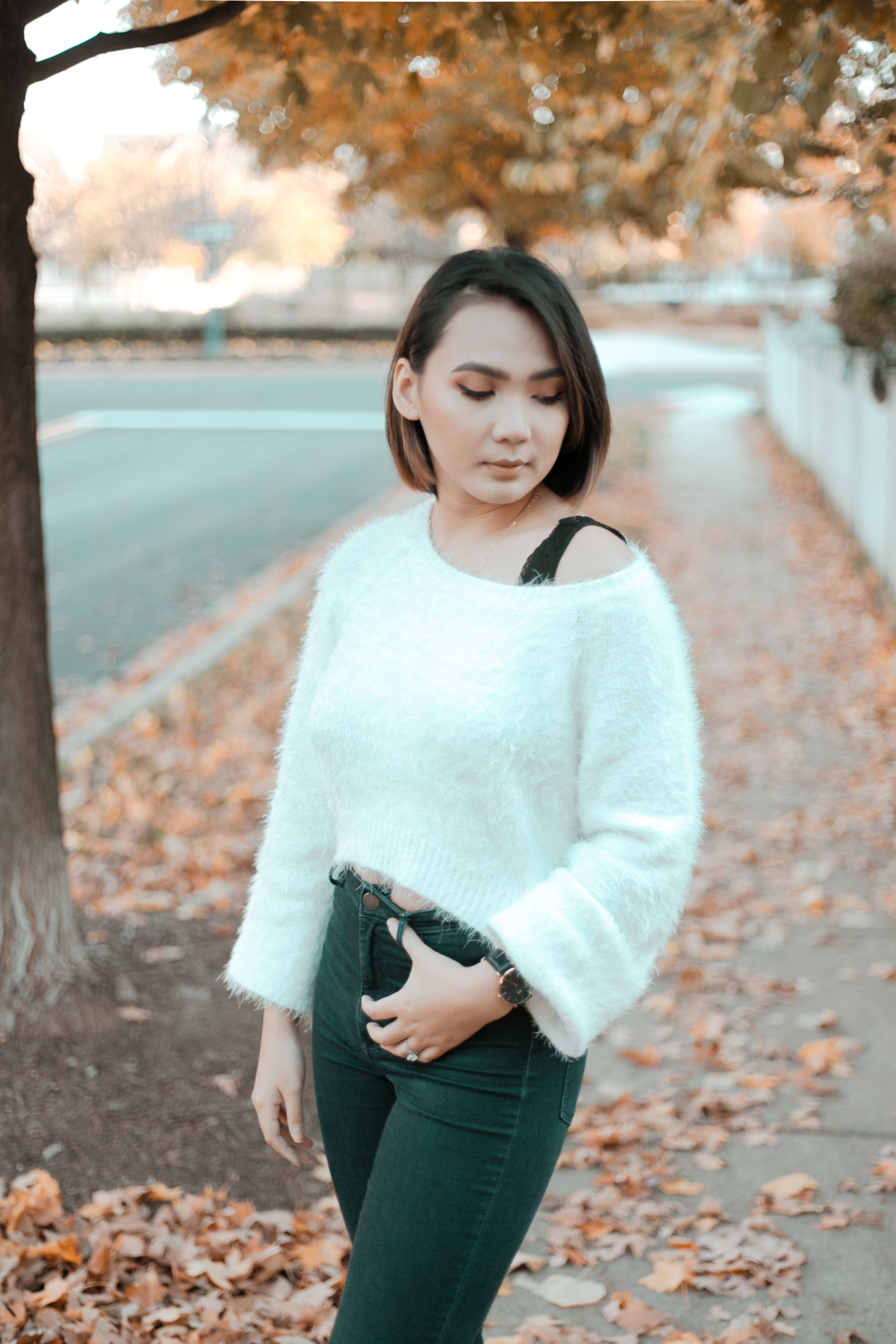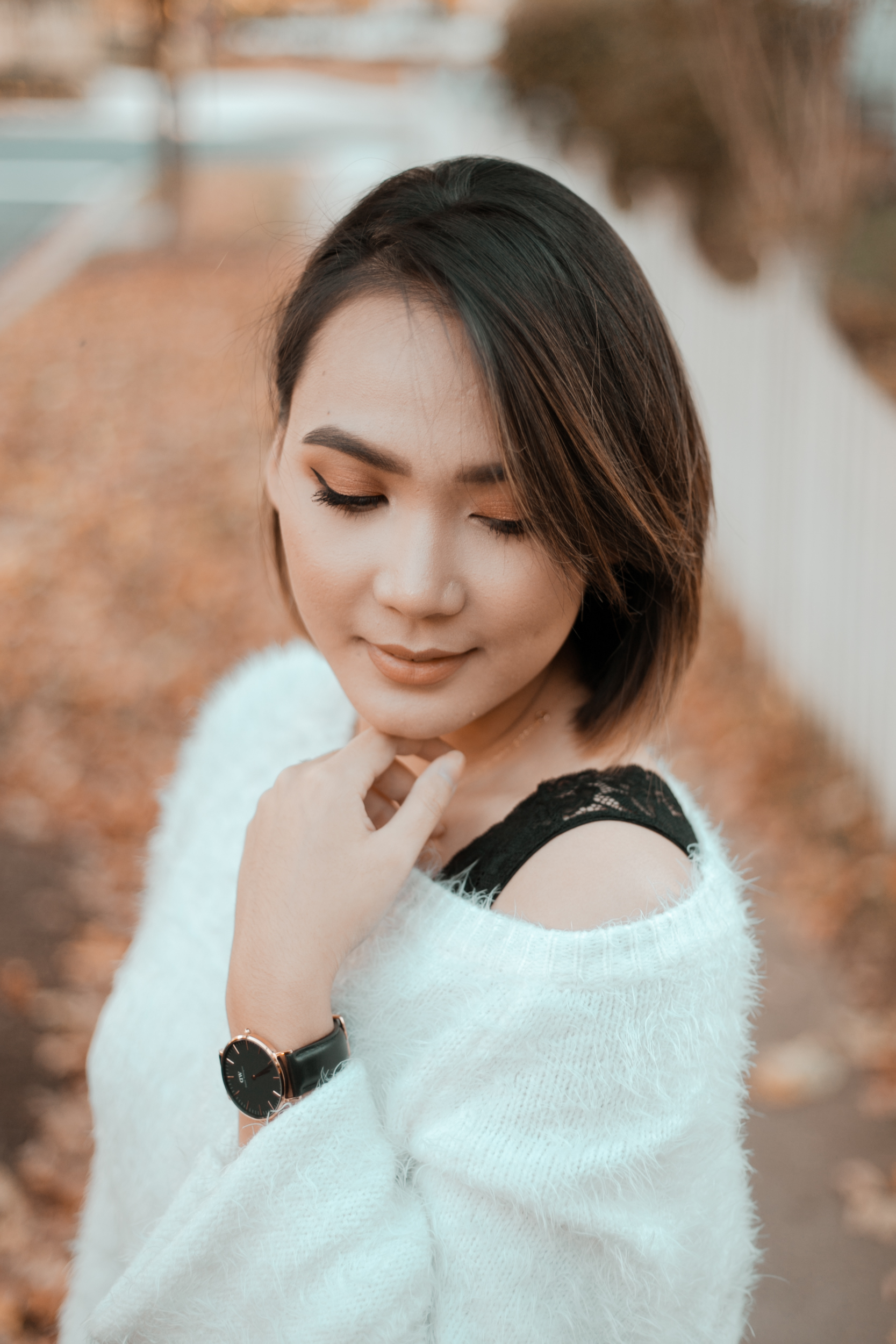 Okay, let's just get this out of the way before we move on. YES! I had a haircut and I freaking love it! If you don't follow me on social media then these photos might have been a shock to you, but if you already knew, high five! You da real fam! Comment below if this isn't news to you. :) Now the question is, do you guys love it as much as I do? Or do you prefer me with medium length hair?
Now onto the outfit... I'm not exactly sure what the sweater is made of, but it's extremely soft! Most fuzzy sweaters are itchy, but this one's insanely soft! I love its loose high-low silhouette, and the slight bell-shaped sleeves. I styled it with my favorite high-waisted jeans to cover up my belly a little, my one and only black leather jacket for that extra layer and edgy look, and wore my favorite patent leather booties that I can't seem to stop wearing. Even the people from church noticed how often I wear them, haha! To finish off the outfit, I wore my new black shoulder bag that I think adds a little bit of sophistication to the whole look.
WHAT I WORE:
White Fuzzy Sweater - thrifted
Black Moto Jacket - Guess
Bralette - Adore Me
Jeans - H&M
Black Patent Boots - JustFab (Maybree)
Bag - JustFab (Talon)
Black Leather Watch - Daniel Wellington
Do you have any particular clothing faves this season? Speaking of favorites, I will be posting my October Faves real soon if you are curious to see the stuff I have been loving in the past month or two.
Also, I will be updating you all on a few changes that will be happening soon here on Explore With Corinth. If you are part of the Explorer Fam and read my email a few weeks ago, you already know what I'm talking about. :)
DISCLAIMER: The bag was gifted to my by JustFab as part of the JustFabAmbassador program. All photos were taken by Jorge Suarez, edited by me.