What's Inside my Women's Health Babblebox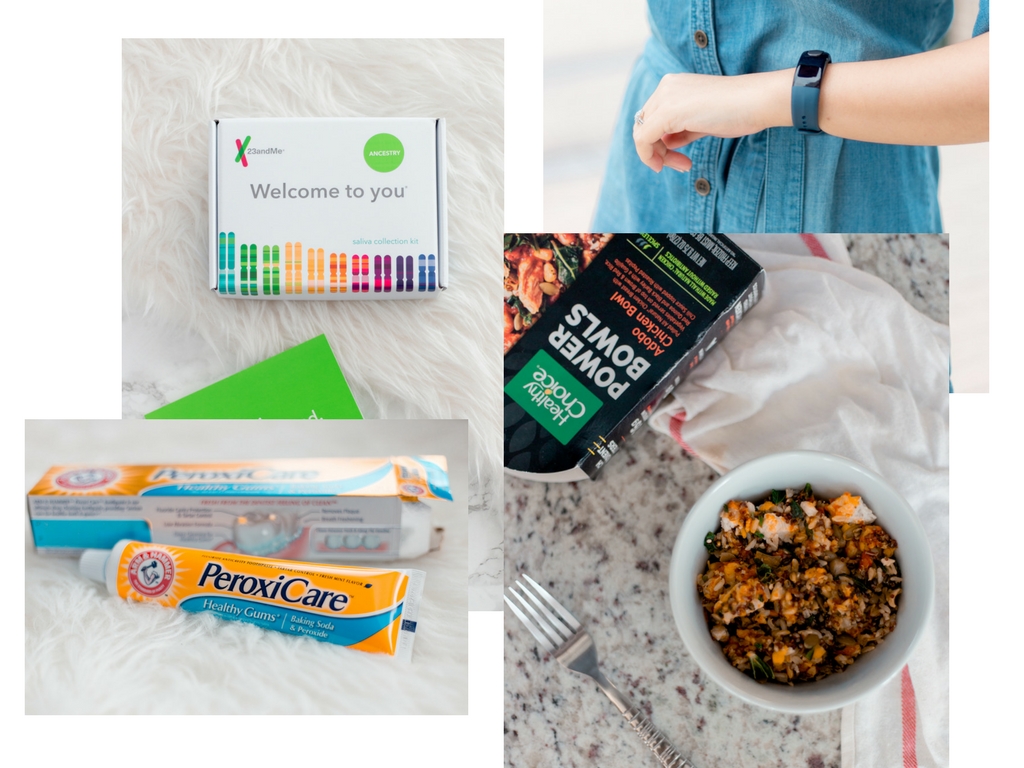 This post is sponsored by BabbleBoxx.com on behalf of Single Edition Media.
I'll be the first to admit that I'm not the healthiest person. My food choices could be so much better, and remember that time I tried to go to the gym regularly? That was put to a stop real quick, no thanks to my stubborn body. Living a healthy lifestyle is definitely a huge challenge for me, but we all know that challenges can be conquered! And sometimes, all the push you need can be found in a box. In honor of National Women's Health Week, which starts today, May 14th, through May 20th, I partnered up with Babblebox to show you ladies (and a few gents) 4 products that will surely help improve our overall health.
I do not like cooking. And as a blogger who spends most of her time shooting photos, editing, and constantly working on creating content on the computer, I really don't have the time, nor the patience, to cut up veggies, thaw frozen meat, and prepare a full meal! So, every morning, I make sure that I eat a pretty good and heavy breakfast so I know that I'm fuelled up for most of the day. When I do start to feel hungry, I love that I have a healthy snack to munch on that I know will give me the extra push I need to accomplish all the tasks I have left for the day.
This Healthy Choice Adobo Chicken Bowl is made with a combination of nutritious vegetables, proteins, and whole grains, perfect for people who live an active lifestyle. If you aren't too active like myself, I know that you will still enjoy this bowl because it's simply delicious! I was so impressed by how tasty it was, and I could eat this all day everyday, it's that good! Its rich and bold flavors are inspired by Latin cuisine, and the bowl is made with pulled all natural chicken breast, raised without antibiotics! The best part about these bowls is that it's extremely quick and easy to prepare, which is a big yes in my food book! In case you aren't a fan of Latin flavors, don't worry because they have other scrumptious flavors that are available right now: Korean-Inspired Beef, Cuban-Inspired Pork, and Chicken Sausage & Barley.
Last month, I watched this show called The Relative Race to support my favorite Instagram couple on their journey to find family all across the east coast. What blew my mind was the fact that the show was able to locate their family members through their DNA, and Joe, who has never known his father since he was born, was able to meet him in the flesh! Isn't that so cool?! It's amazing how much you can learn about yourself when you trace back your ancestral origins, and 23andMe will the key to that discovery!
In this Babblebox, I received a 23andMe Saliva Collection Kit, and basically, I provide my saliva sample from home, mail it to their lab, and I learn where my DNA comes from! It's crazy how genetic testing can be done from home now. I'm pretty sure I have some Spanish blood in me, but it would be so nice to know for sure. Learning about where I came from will really help me understand my body better, so I'm very excited to see my results!
Your DNA can tell you where your ancestors lived more than 500 years ago, and you can see a percentage breakdown by region, including eastern Asia, Sub-Saharan Africa, Europe and more! It will also trace your ancestry timeline, and know when different ancestries were introduced to your DNA!
If you want to get your DNA tested, go ahead and visit 23andMe, and get $20 off your purchase! *no code needed
This is definitely my favorite item from the box because not only is it an arm candy, it helps me track my steps, my miles, my sleep, my heart rate, and more. The Mio SLICE now features PAI, which stands for Personal Activity Intelligence™. It is a scientifically-validated metric based on heart rate that tells you how much activity you need to live a longer, healthier life. The ideal goal is to maintain a PAI score of 100 or more over a rolling 7 days, and you can do this with all types of activity, even those that don't involve steps like biking, rowing and fitness classes. PAI is calculated based on age, gender, resting heart rate and maximum heart rate. The PAI technology built-into the Mio SLICE actually motivates me to do more physical activities. Seeing that PAI score rise feels so good, and since it's calculated based on my personal stats, I only compete against myself, and I challenge my body day by day, which is so fun.
Setting it up is so easy, but you have to make sure that it is compatible with your phone before you purchase! ( Mio PAI is supported on: iPhone 5S and above, running iOS 9 or above & Android phones running Android OS 5.0 or above)
KEY FEATURES:
• Personal Activity Intelligence™(PAI) —your personal score for optimal health
• Continuous All Day Heart Rate Monitoring, 24/7
• Tracks steps, distance, calories burned
• Resting heart rate, sleep tracking and analysis
• Smartphone notifications
• Water resistant up to 30 meters/100 feet
If we want a healthy body overall, we shouldn't forget our oral hygiene. A bright smile doesn't hurt either, so let's all keep our mouths and gums clean and healthy with ARM & HAMMER™ Peroxicare™ toothpaste.
I have a pretty sensitive gum, so I was glad when I got this product in the box! I love that it focuses on keeping the gums healthy, and because it has baking soda, I know that it will help whiten my teeth as well. I will continue to use it, and I will let you know how it goes.
With healthy gums come big beautiful smiles, so be sure to grab your own PeroxiCare today, and start your journey to healthy gums.
Those were all the items that I received in my Babblebox. Have you tried any of these? Let me know of your personal hacks on how you maintain a healthy lifestyle.
Disclaimer: This post is sponsored by BabbleBoxx.com on behalf of Single Edition Media.
LIKE AND SHARE THIS POST: