White Spring and Summer Dresses Under $50
Most people I know, including myself, avoid the color white, because it makes them look "bigger". I agree, but it's not true all the time.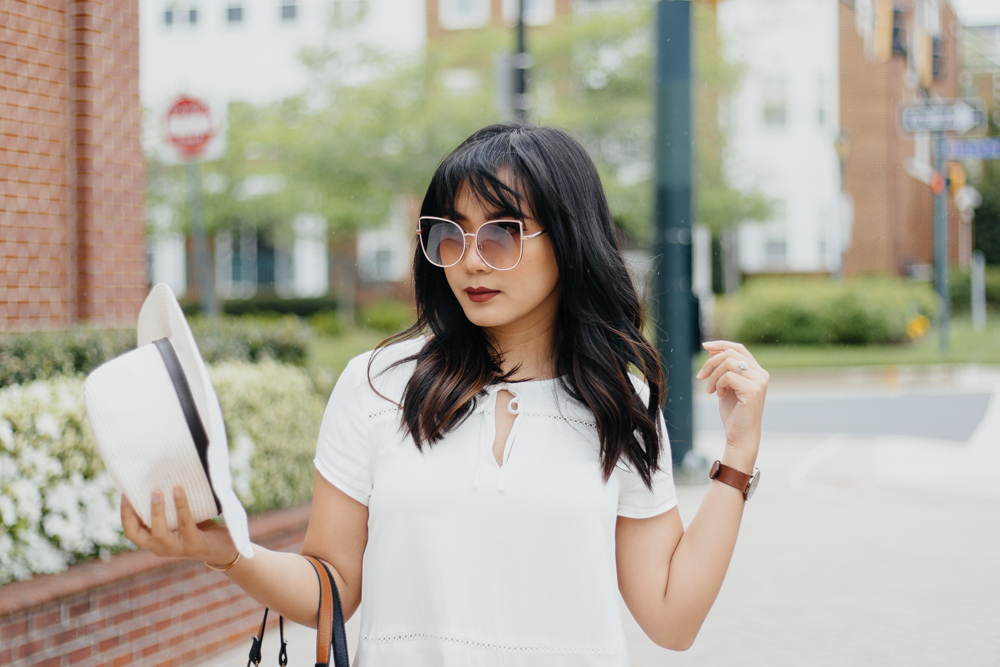 ft. JUSTFAB BOHO SWING DRESS
Now that spring is in full effect, and summer is just around the corner, it's nice to stock up on some light-colored pieces, and nothing beats the color white! And I don't know the reason behind this, but every time I hear the word spring or summer, I think of dresses! I'm sure I'm not the only one! Dresses are just so easy to put on, and requires minimum effort when it comes to styling.
This dress from JustFab is just perfect for the season! It's simple, but it has character. And I love how light the fabric is, that when I twirl around, the dress twirls with me! I went for a light-boho vibe by wearing my gladiator sandals from Target, and the white hat that I've had since Canada days. For accessories, I coordinated with the color of my sandals by wearing my (saddle & copper) Arvo watch, my rose gold cuff from Daniel Wellington, my cat-eye sunnies from Sunglass Up, and a tan purse from G.H. Bass & Co.
SHOP OVER 30 WHITE DRESSES UNDER $50
What's your go-to spring/summer outfit?
DISCLAIMER: Thank you JustFab for sending me the dress. PS: I'm a Justfab Ambassador. WOOT WOOT! Photos were taken by Jorge Suarez, edited by moi.