As you probably may have already heard, I switched to using only clean beauty products last month and shared the reason why on this blog post. It's a SMALL step I'm taking that I know I will benefit HUGE from later on in life.
Beautycounter is a clean makeup brand that I have come to love almost instantly! Not only are their products really good for my skin and my health, their #cleanbeauty movement is very inspiring. I'm a baby when it comes to all things non-toxic, and there's still so much to learn, but I'm glad that I have Beautycounter and their products to help with this transition.
I am a Beautycounter consultant because I believe in their products and what they fight for which is #saferbeauty for all! It's a great blessing that I am able to make Beautycounter as a side business! There's nothing more awesome than making extra cash by just sharing what you love!
If you want to learn how to become a Beautycounter member or a consultant like me, feel free to message me! I would love for you to be part of my team so we can do this business together!
WHY YOU WOULD WANT TO BECOME A BEAUTYCOUNTER CONSULTANT:
25% off discount on Beautycounter products

It's a great way to earn extra income (up to 35% commission from retail sales)

Consultants also have the ability to earn special incentives, including trips, exclusive Beautycounter items, and access to invitation-only events.

You gain a supportive sisterhood through my team.
A light/medium buildable coverage that leaves your skin still looking and feeling like skin. It has a slight matte finish so I like to mix this up with my Dew Skin Moisturizing Coverage. If I use this foundation alone, I don't use a setting powder. It applies well on both a brush and a makeup sponge, but I prefer using a sponge.
CONS: If you use too much product it can look and feel a little cakey. Less is more. They don't have the best shade range.
This is a very light coverage foundation with SPF20. If you like the dew, this foundation is for you! This doesn't completely set to "dry" so for someone with combo skin, I like to set this with powder. If I don't want to use a setting powder that day, I will mix this with the foundation I talked about above. Mixing the two foundations create the perfect base for my skin.
CONS: Can feel a little sticky. Don't have the best shade range but because it's more for like a "wash of color" you should be able to find your tone.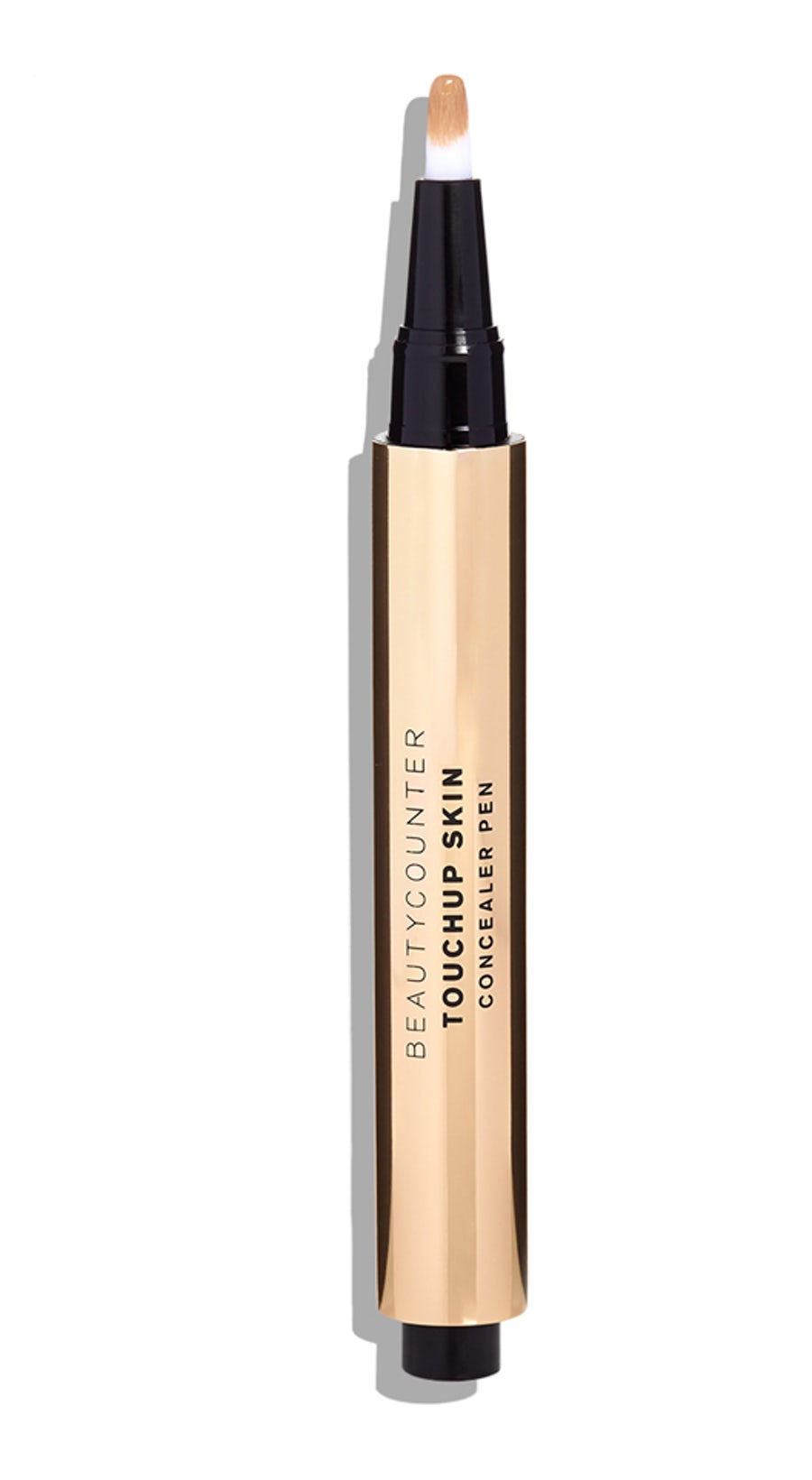 This shade has a beautiful orange tone that I think works well in canceling out my dark circles, but I think I'll need to get another shade that's lighter to help with brightness. It has a semi-thick consistency so it has to be set.
CONS: It's not crease-proof and I don't like the pen-style application.
Glossier Boy Brow, bye! This is my new brow gel favorite because it's so great to use on "lazy brow" days! I can just apply this and I'm done! It keeps my brows in place, and it tints them too for a fuller-looking brow.
NO CON.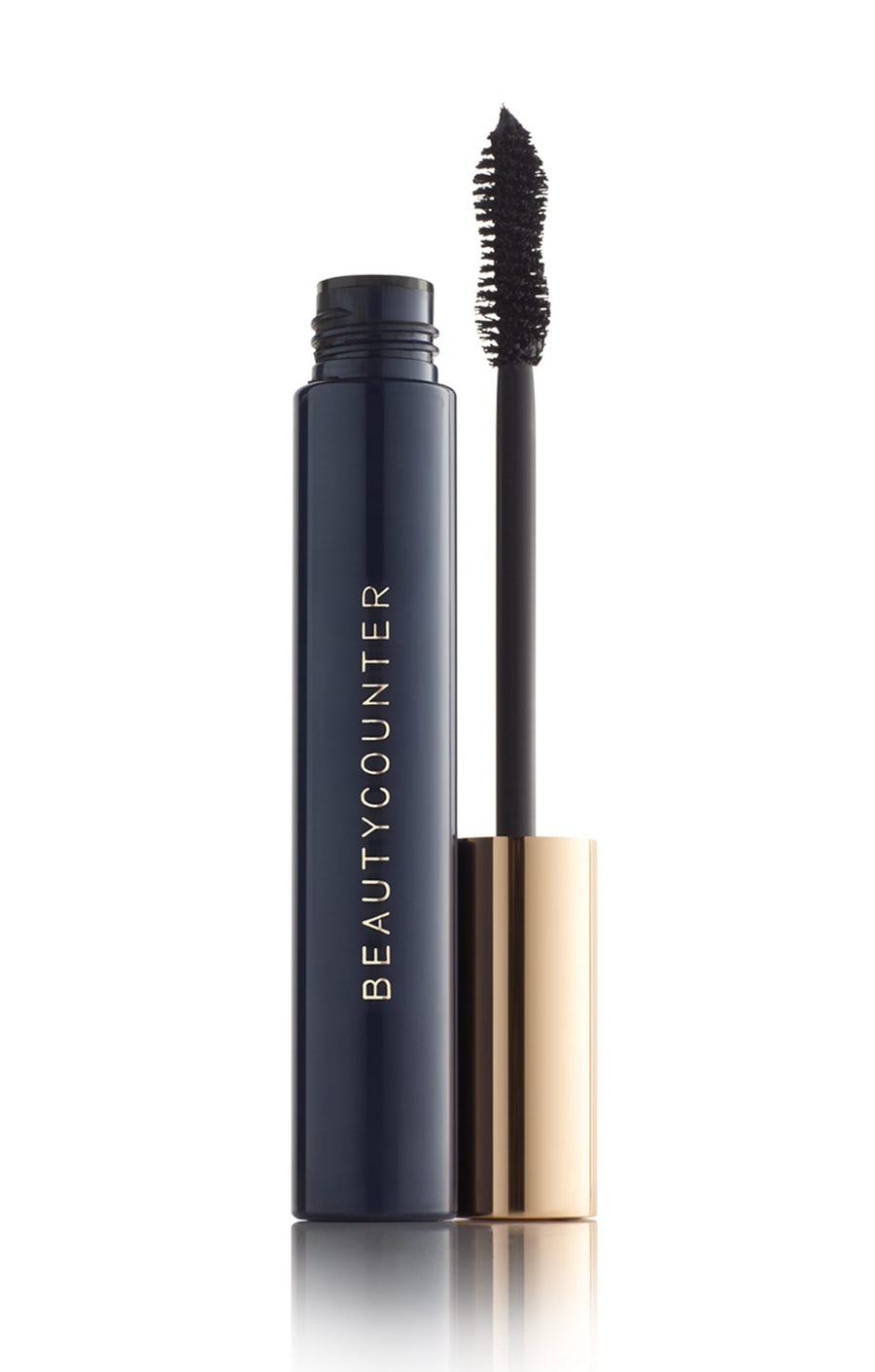 This volumizing mascara isn't really my favorite, but it's what I'm using now because it's my only non-toxic mascara. Don't get me wrong, this is a good mascara, it just doesn't perform as well as my old favorites. This makes my lashes look good with 2-3 coats. This has a thick and dry formula which I personally love, but if you are the minority, you probably won't like this.
CONS: Might be a little too dry making application a little bit challenging. Can flake a little when applying.
This is one of my most favorite products for sure. I love this shade because it gives the most beautiful "flushed" look, and it has a sheen that makes your cheeks glow! Excited to try their other shades
NO CON.
This bronzer is so beautiful! I love how tan and healthy this makes my skin look! It has a very slight sheen giving your skin that super beautiful sun-kissed glow! I also use this as eyeshadow.
CON: They don't have the best shade range. This is the lightest shade and I think it won't work well with really fair skin tones.
Probably my least favorite from my haul because I think for a highlight, this isn't as reflective as I thought it would be. Also, I think I might have gotten the wrong shade for me. I sometimes think this shade is a little too dark on me. This is a great eyeshadow though.
CON: Not a reflective highlight
Great pigmentation, easy application, and it has this amazing minty feel on the lips. It has a satin finish which makes the lips look very healthy and juicy. It has a beautiful creamy formula so it's not drying at all. Definitely excited to get more shades.
First of all, I'm in love with this packaging! It looks so expensive! As the name says, it has a sheer finish making it a great everyday lipstick. It feels very hydrating on the lips, you'd think it's lip balm. Definitely another favorite of mine.
I've had this for like a month but only started using it two weeks ago since I was testing out other skincare products. So far, I'm seeing great results already which is expected because this is a bestselling product!
This peel has all the good skincare stuff leaving my skin really bright and youthful in the morning. I noticed that my pimple scars lightened significantly after using this.
CON: Doesn't have the best smell. A little bit on the pricey side.